Google Pixel camera detailed: top DXOmark, unlimited cloud storage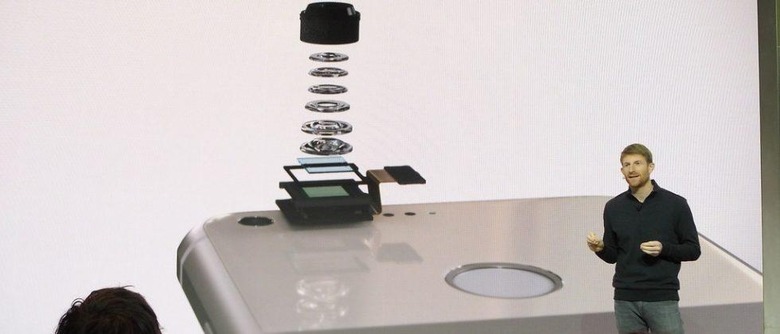 Google's long-anticipated Pixel press conference is underway, and as we all expected, the company has revealed its new Pixel phone. Dubbed simply Google Pixel, the new phone is meant to represent the intersection between hardware and software, and while AI is a cornerstone of the new device, it also looks like it'll be equipped with one powerful camera.
Google's Brian Rakowski took the stage at the event to show off the new Pixel phone in the flesh. Once on the stage, he walked us through a brief demo of the Pixel's Google Assistant functionality before moving on to the camera. Rakowski said that Google has been working on developing this camera for nearly a year, and it looks like that hard work as paid off.
That's because DXOmark has awarded the 12-megapixel camera on the Google Pixel with a rating of 89, the highest rating a smartphone camera has ever received. The camera features a F2.0 aperture and is capable of using a feature called HDR+ by default, thanks to the fact that there's no shutter lag. HDR+ will take multiple photos and combine them in an effort to reduce noise and blur, offering up the best shot it can.
The Pixel's camera will also come equipped with a video stabilization feature, which samples the gyroscope 200 times per second to provide a stable, steady shot. The Google Pixel will also unsurprisingly come with Google Photos built in, and while that may not be much of a shocker, the next announcement might be: Google says that Pixel users will get unlimited cloud storage for all of their photos and videos in original quality, including the 4K videos that the Pixel is capable of capturing.
That's not a bad deal at all, especially if you're the kind of person who uses their phone to snap as many pictures as possible. There's a lot more coming up from Google's keynote, so stay tuned.