Google Pixel 4 leak claims 90Hz display, 64GB storage, and 'DSLR' accessory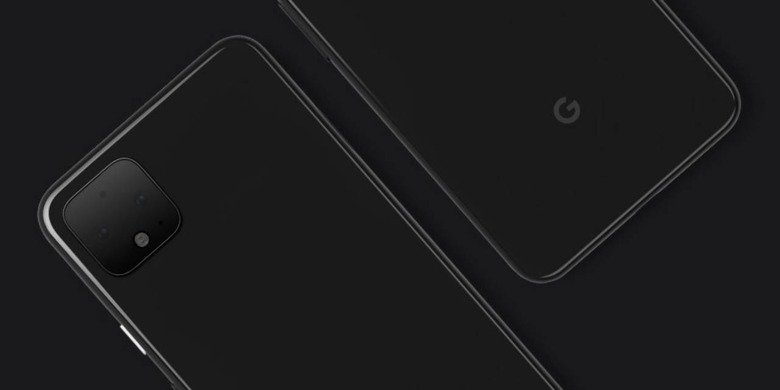 In mid-June, Google revealed its upcoming Pixel 4 smartphone itself, giving the public their first official look at the phone and its sizeable camera bump. The phone made an appearance in the wild soon after and is now the subject of a big leak revealing the alleged specifications for both the Pixel 4 and the Pixel 4 XL models.
According to a big leak from 9to5Google, the Pixel 4 will feature a 5.7-inch OLED Full HD+ display and the Pixel 4 XL will feature a slightly larger 6.3-inch OLED Quad HD+ display. Both models will reportedly feature 90Hz displays that'll be presented to consumers under the name 'Smooth Display.'
In addition, the report claims the Pixel 4 will feature a 2800mAh battery and the Pixel 4 XL a 3700mAh battery, representing a decrease for the smaller model and increase for the larger model. Both models will reportedly feature the Snapdragon 855 and 6GB of RAM, but will have paltry storage with capacity options of 64GB and 128GB.
The camera bump visible in the image shared by Google is home to two camera sensors, according to the leak, one being a 12-megapixel offering with phase-detect autofocus, the other a 16-megapixel telephoto module. Google appears to have big plans for the Pixel 4's camera, at least based on the leak's claim that a 'DSLR-like attachment,' possibly an accessory, is being developed by the company for its upcoming Pixel model.
Other tidbits of info include the alleged presence of stereo speakers in both Pixel 4 models, the Titan M security module present in the Pixel 3 model, and new Google Assistant features that will be available exclusively on these phones. Of course, none of these details have been confirmed at this time; we'll know for sure when Google officially unveils the model later this year.