Google Photos messaging feature makes it easier to share images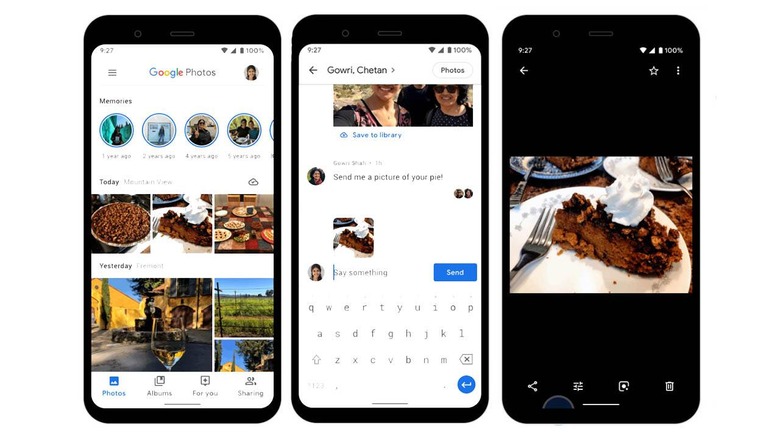 It's about to get a whole lot easier to share photos and videos stored in Google Photos. Starting today and rolling out over the next several days is a new Google Photos update that brings support for private messaging. Users are no longer required to download content and share it with contacts using a different app, nor do they have to continue creating and sharing albums that feature only one or two pieces of content.
Google Photos is an excellent way to store and sort through images, but it has historically been a poor way to share them unless you have a large number of images or videos to send. Creating an entirely new album just to share a single image can make it difficult to manage content, adding a completely unnecessary — and unappealing — layer of complexity.
The addition of a built-in messaging feature makes directly sharing from Google Photos much easier. Rather than creating a new album for each individual image, users can directly share the image with one or more contacts in a private messaging feature similar to the messaging options found in other apps.
The messaging feature supports conversations as well as sharing individual photos and videos, meaning you can send someone an image and then continue the conversation about it, all within Google Photos. This feature will be made available on mobile devices and desktop via the web.
Though Google says it doesn't intend for Google Photos to replace other chatting apps, it did include some features found in those alternatives, including support for creating group chats and for reacting to images. Users are also able to download shared content to their own Google Photos accounts.