Google Photos can make albums for you when you're too lazy to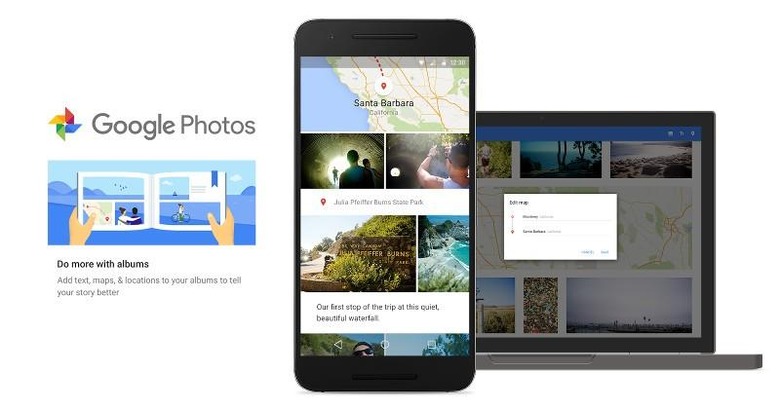 Admit it, it has happened to you too. We've all been there. Everything starts with good intentions, taking dozens, if not hundreds, of photos on your last dream vacation. Or those scrumptious meals you devoured on your culinary odyssey. While we may upload one or two on social media immediately, many more remain gather virtual dust inside our computers or mobile devices. Knowing how painfully tedious that process can be, Google is applying the full force of its image algorithms to turn Google Photos into you own personal, album-making assistant.
Google Photos has long been boasting of its intelligence, from the Auto Awesome video feature back when it was still called "Google+ Photos", to the instant collage creation feature Google unveiled just last year. That latter might have found its way to this new Smart Album feature that takes away the drudgery of making albums to share with your friends and family.
Everything happens almost automatically. After an event, Google Photos will compile an new album for you so you won't have to. It will populate the album with highlights of that event. In fact, it will do one better. It will add maps for your photos, to help you remember where that epic shot was taken. You can even turn on collaboration so that others who were with you can pitch in to make the photo story more memorable.
Almost all of this happens without human intervention. The only time human input is needed is for the (optional) album caption to capture the spirit of the album in a few words. Of course, Google isn't removing the ability for users to create their own albums manually. Should they choose to do so, they will still have the amenities of maps, captions, and location pins to make their album special
The new smart albums feature is now rolling out to Google Photos not just on iOS and Android but also on the Web. Google's latest updates to Photos is clearly aimed at making the service a lot easier and comfortable to use, steering it away from the image of simply being a boring old photo hosting service.
SOURCE: Google