Google+ Photos App Expanded To Include All Chromebooks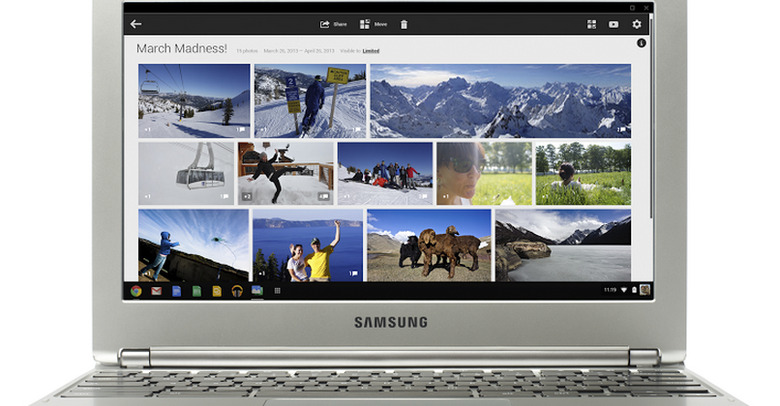 The Google+ Photos app has been the exclusive domain of the Pixel for a while now, with that changing today as Google expands the app to all Chromebooks. With the Google+ Photos app, Chromebook users can take advantage of the convenience of the Google+ photo features, as well as the Google+ Photos app's specific functionality, among them being offline viewing and photo backups from SD cards.
The Google+ Photos app has only been available to Pixel owners for a couple months now, and so the wait for the rest of Chromebook users hasn't been terribly long. After downloading, those users will be able to insert an SD card into their laptop to have all the photos on it backed up automatically to Google+, where they can then be accessed later elsewhere.
The most recent photos that were backed up can be viewed if the Chromebook is offline, and the photographs deemed the top shots will be highlighted during the back up process, something Google says will make it easier to organized and send them off to other individuals. As far as sharing goes, both complete albums and photo sets can be shared from within the Google+ Photos app as well.
And rounding it all out is the Auto Enhance feature, which adds "improvements" to every photo that is backed up (assuming you allow it to do so via the settings). There's also the Auto Awesome feature that transforms one's photos into something a tad more awesome, with awesome being defined as collages and animated GIFs.
Chromebook owners who want the app can grab it by heading over to the Chrome Web Store – it is presently available in 52 languages, among them being French, Spanish, Polish, Russian, German, and more. Those without a Chromebook who are interested in the details can still check it out on the Chrome Web Store, but won't be allowed to add it to their browser.
SOURCE: Google+