Google Photos adds DIY themed movies and photo books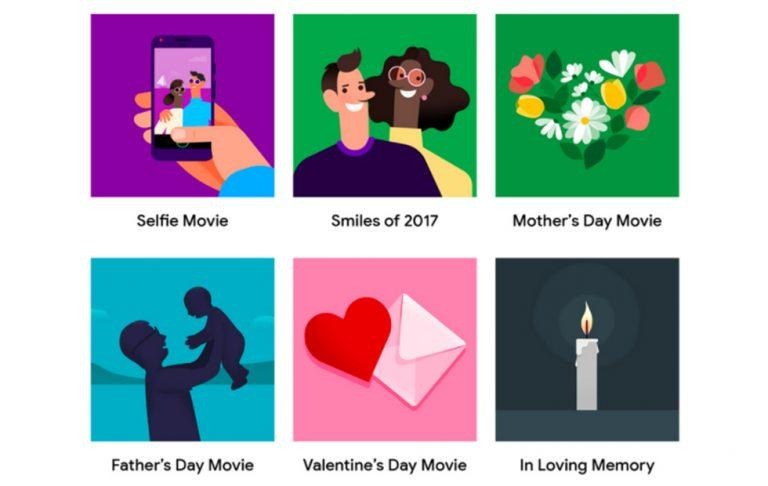 Google has announced some new options for Google Photos users, one of which is designed specifically for Valentine's Day. Google Photos will automatically create themed movies for users at times, but now anyone can create their own themed movie whenever they want using a bunch of different themes. Among those themes is a new one called "Valentine's Day Movie."
The Valentine's Day Movie theme will create a themed movie from the user's photos, one featuring their significant other; it'll be like the video shown below. Other themed movie options include things like "Father's Day Movie," "In Loving Memory," "Selfie Movie," "Smiles of 2017," "Doggie Movie," "Meow Movie," "Mother's Day Movie," and more.
Google Photos users can make these themed movies by heading over to this link, opening the Google Photos mobile app, or using Google Assistant (the link is easiest if you're already on a computer). Users will need to pick the theme and then the pets or people to be featured in the movie, after which point Google takes care of the rest. The system uses machine learning to choose a soundtrack, find the appropriate images, and more.
Users have the ability to edit the themed movie Google generates, though, in case there's something they don't like or want to add. This is possible via the movie editor in Android and iOS. Most countries are getting access to this themed movies tool starting today, Google says, and it plans to offer additional themes in the future.
Themed movies aside, Google is also introducing the option to directly purchase a photo book for users in Canada and the US. These photo books can be made on mobile or desktop and they start at $9.99 each. Customers in the US can get one of these books by Valentine's Day if they order it by midnight tonight with priority shipping, Google notes.
SOURCE: Google Blog