Google Now for iPhone and iPad video leaked on YouTube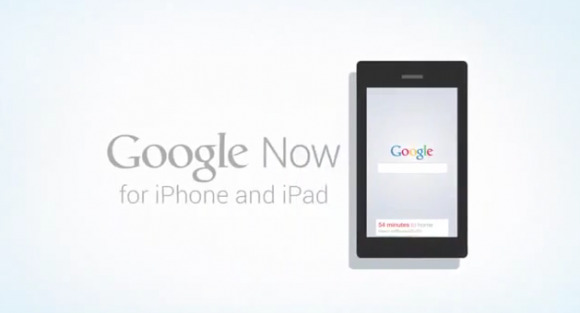 A video that is said to be of Google Now for the iPhone and iPad was leaked onto YouTube earlier today, only to be pulled a short while later – not before it was downloaded, it would seem. The video has since been reappeared on the video sharing website, where it is still available for all to enjoy. You can check it out after the jump.
The video surfaced over at Engadget, where a tipster made its existence known. As they point out, a careful ear will note that the voice in the alleged promotional video sounds the same as the one featured in official Google Now promotional videos. That and the fact that it was pulled shortly after surfacing publicly gives it an air of legitimacy.
According to the video, using the iOS version of Google Now is as simple as "swiping up." It provides all the goodies current users enjoy, including contextual data cards and alerts. This leak follows a non-functional tease of Google Now on Chromium, indicating that the service is at least finding its way to the desktop.
Of course, while it is nice to believe this to be a legit foreshadowing of what is to come, there are some other possibilities, the most of obvious one of which is forgery (although it would be quite a high-quality fake if that is the case). And it is also possible that this low-res promotional video shows a project that Google toyed around with but ultimately abandoned. For now, at least, the search engine giant hasn't commented either way.
[via Engadget]