Google, Novartis to make smart contact lenses a reality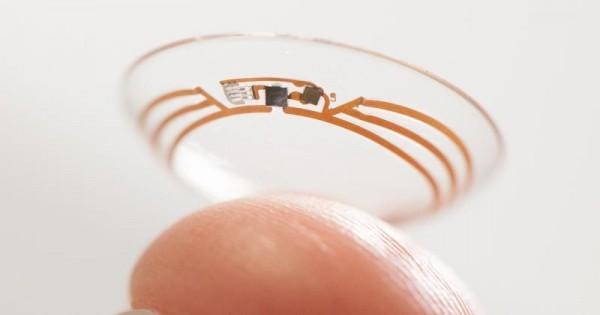 Perhaps you thought that Google's "smart" contact lenses was simply one of the dozens of wild ideas and research projects that it's adventurous Google X arm usually undertakes, but apparently it's serious business. In fact, healthcare company Novartis licensed this technology in the hopes turning these ocular instruments into a real commercial product.
Early this year, Google revealed that it was indeed working on a form of wearable technology that had serious medical uses but, at the same time, sounded more like a dream and a distant goal. Google's contact lenses made use of minuscule components that included a wireless chip as well as a glucose sensor. The purpose of the contact lens was simple: help wearers monitor their glucose levels simply by taking tear samples and transmitting the information to a paired mobile device. Definitely beats having to prick your finger every time.
Novartis and its Alcon eye care division plan to expand that vision, no pun intended, to cover the usual use cases of contacts, for correcting or aiding vision. In particular, it envisions such smart contact lenses can aid presbyopic readers regain some amount of autofocusing abilities to focus on nearby objects.
It isn't yet clear how Google's current contact lens prototype factors into this new goal, but Novartis is confident that Google's expertise in electronics, specially in the miniaturization of such electronics, will be a valuable contribution. For its part, Novartis and Alcon will be bringing is knowledge of ocular physiology as well as commercialization of related products to the table. The agreement stipulates that the two will be working together to embed non-invasive sensors and microchips into contact lenses not unlike what Google has already done with its earlier model
For Google co-founder Sergey Brin, this agreement fulfills a dream of creating technology that will touch the lives of people beyond the Internet. For Novartis, the partnership gives the company an opportunity to jump on the wearable technology trend beyond the regular fitness bands, smartwatches and smart glasses that are beginning to inundate the market. Neither company has laid out a timetable for future products, though Google might already be quite ahead when it comes to the glucose monitor version of the wearable.
SOURCE: Novartis