Google Nexus 7 16GB heading to UK retail stores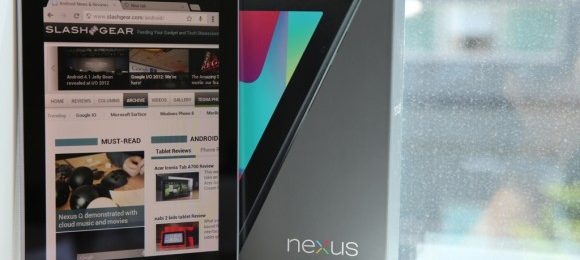 Google announced its Nexus 7 tablet yesterday, with the Jelly Bean device seemingly only available through the Play Store in the UK. Engadget has confirmed with ASUS that the 16GB model of the tablet will go on sale in retail stores, specifically PC World, Dixons, Comet, eBuyer, and the Carphone Warehouse. Those stores will reportedly be receiving shipments for the tablet starting from July 20th, although the official sale date for retailers is July 27th.
Only the 16GB version of the tablet will make it to retail shelves, however. The cheaper 8GB model will be sold exclusively through the Play Store by Google. Still, if you want to waltz into a high street store and pick up Google's official tablet you'll have the option.
The Nexus 7 features a 7-inch 1280x800 display and is powered by NVIDIA's quad-core Tegra 3 processor along with 1GB of RAM. The tablet also comes with a 1.2-megapixel front-facing camera, and a 4,325mAh battery that's rated for up to 9 hours of video playback. The Nexus 7 is also running the latest version of Android, Jelly Bean, built with an emphasis on speed and performance as well as adding new features such as Google Now and an offline voice recognition engine.