Google News overhaul will include video and improved load speeds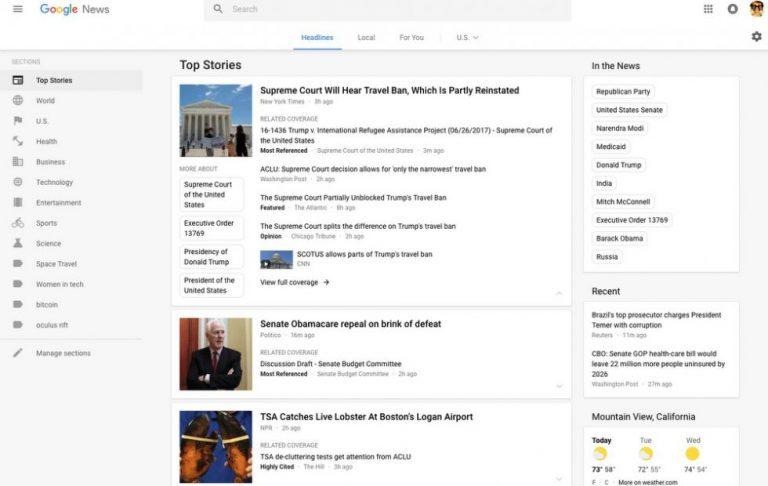 It appears that Google's News hub will soon be getting a big refresh aimed at improving load speeds and bringing in more features from YouTube and the Newsstand app. Google is said to have already been working with news publishers on the redesign, as it's expected to consolidate several Google services. It's not clear when the changes will go live, but the new design is expected to be unveiled next week at the Google I/O developer conference.
The updated Google News was reported by Ad Age, which spoke to sources including publishing executives. "There are a lot of Google services where you find news, and what they're trying to do is bring it all under one brand," said one source. The revamp is expected to bring YouTube's news section and the Google Newsstand digital magazine app under the Google News umbrella.
As a result, the Newsstand app will likely be shuttered while a new Google News app will be released. Google's AMP technology will also be incorporated into the redesign, helping to improve article load times.
This refresh comes as Google is trying to improve its News service for both publishers and readers. The company is looking to strengthen its relationship with publishers after Facebook made changes to its News Feed to focus on posts from close friends, while at the same time making efforts to combat fake news, such as removing websites that hide their country of origin from search results.
SOURCE Ad Age