Google Nest Hello doorbell gets spooky new ringtones for Halloween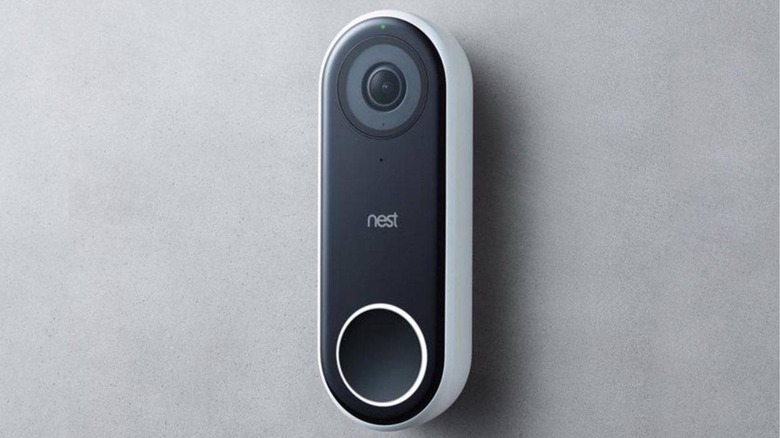 If you have a Google Nest Hello connected doorbell, you now have access to fun new ringtones designed specifically for the Halloween season. Starting now, Nest Hello owners located in the United States can access special Halloween-themed ringtones, but only for a limited time. New offerings include a cackling witch, a vampire, and a scary monster.
Google announced the new Nest Hello ringtones today as part of a Halloween-centric blog post that also details how to get playlists for the holiday. As of now and lasting through 'early November,' users can set their doorbell's ringtone to sound like a ghost, a witch, vampire, or monster using the related mobile app.
To do this, you'll need to open the Nest mobile app, then tap the Settings option. From there, choose Doorbell Theme, which is the menu option where Google will make different temporary ringtones available during different seasons. Right now, the app is showing the new Halloween options, which will disappear early next month when Google rolls out its 'generic winter sounds' and winter holiday ringtones.
The company will have ringtones for Christmas, Hanukkah, and New Years in addition to the aforementioned 'generic' tones. The selected ringtone will play when a visitor rings the doorbell; they'll also play throughout the house on Google's smart speakers and displays if the user has Visitor Announcements enabled.
The Nest Hello doorbell aside, Google says users can also give Google Assistant the command, 'Hey Google, get spooky,' which will trigger Nest smart speakers and displays to start playing an 1-hour playlist of music and spooky sounds designed for Halloween parties and trick-or-treaters.