Google Mars images are sharper than Google Earth images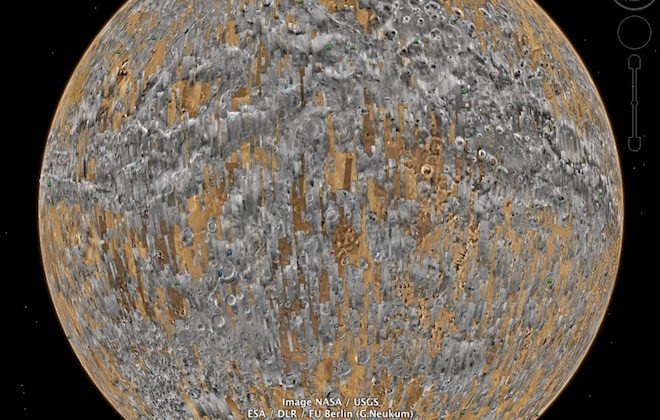 Google created its Google Mars service as a spinoff from Google Earth back in 2009. Since that launch, most of the satellite images offered of Mars were relatively low resolution. That has all changed now with an update for Google Mars that makes the images even sharper than what Google offers of our own planet in many areas.
This week Google Mars received major update thanks to high-definition images sent back from orbit around Mars from the Context Camera. The Context Camera is one of the instruments on the Mars Reconnaissance Orbiter. The high-resolution images allow viewers to drill down to a resolution of 20 feet per pixel.
Typically, Google Earth images have a resolution of 50 feet per pixel. If you have Google Earth, you can access Google Mars by clicking on the orange Saturn-shaped button at the top of the screen on Google Earth. It is worth noting that Google Earth does have higher-resolution images for some cities down to as low as 12-inches per pixel.
Before this month's update, the only high-resolution images on Mars had been provided by the HiRISE camera on the Mars Reconnaissance Orbiter. The gray bands you see in the image above are areas covered with the Context Camera update.
[via Business Insider]