Google Maps is making it easier to find major landmarks on mobile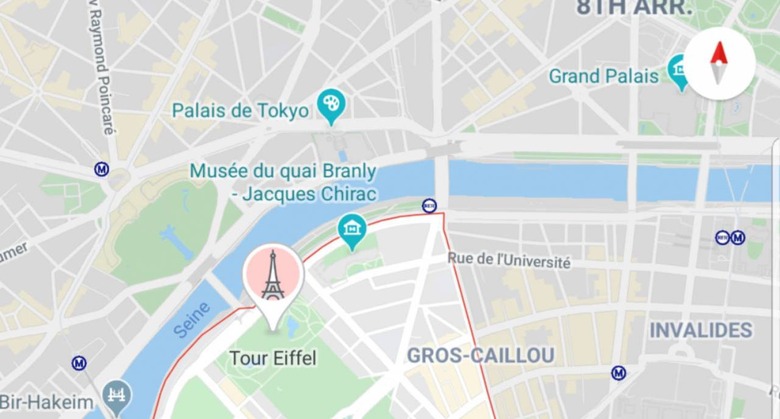 Google Maps is making it easier for users to find landmarks in the cities they're visiting via the addition of small bubbles featuring structure icons. The new landmark bubbles can be found for major destinations in cities around the world, such as for the Eiffel Tower in Paris. Users are seeing the new icons on both iOS and Android versions of the Google Maps app.
Google Maps has traditionally marked stores, parks, libraries, and other destinations with small points of interest markers that make them easy to pick out on the maps. These markers are relatively small, though, and blend in with each other, making it easy to overlook the one you're looking for. That has changed for landmarks.
Major landmarks are now identified with larger points of interest bubbles that stand out from the other, smaller markers. The change appeared recently and was first spied by Android Police. In our own look at the feature, we noted that they only appear to exist for major destinations. It's unclear whether Google will expand them to cover other notable places.
The larger landmark bubble is live for the Eiffel Tower, for example, but the Natural History Museum in Washington DC only shows a small, ordinary point of interest marker. Other areas, though, like the Brooklyn Bridge show landmark status, making it unclear what criteria are used to decide where these larger bubbles are applied.
It's possible that Google is rolling out these landmark icons gradually and that more may appear in the future, but that remains unclear. You may need to update to the latest version of Google Maps on mobile to see the landmark icons.