You'd be hard pressed to find anyone who counts their commute as their favorite part of the day. The new features rolling out to Google Maps today probably aren't going to do much to change that, but the hope is that they make commutes a little less miserable or unpredictable. This new Google Maps update includes everything from music streaming integration to a new commute tab that will give you detailed information about what to expect on your drive in.
The commute tab that has appeared in Google Maps is arguably the most useful new feature coming along with this update. It's here that you'll find traffic information about your commute, and if you're going to face a delay on your standard route, Google will suggest an alternate. This has a little extra functionality on Android, as you'll receive notifications about new delays as they happen.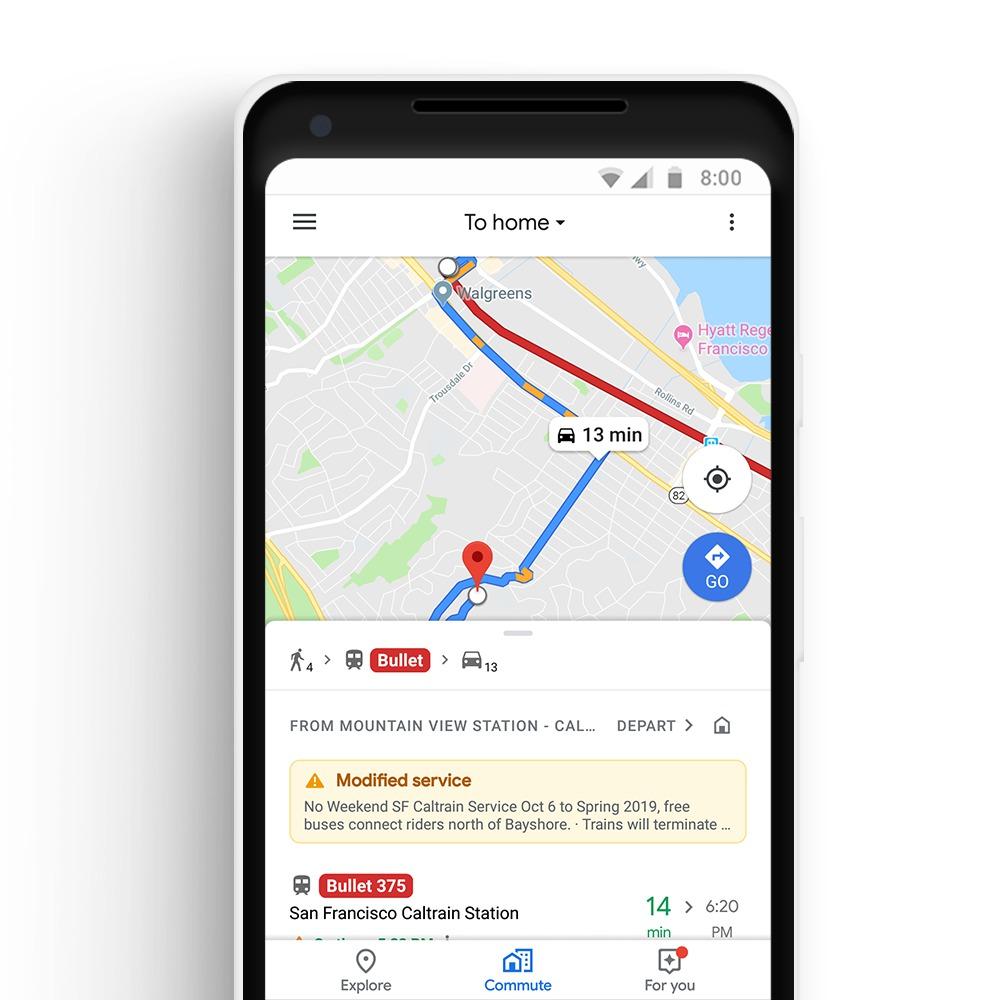 Folks who commute using different transport methods will find new features to help them too. Google Maps will now surface information about each leg of your route, so you'll see traffic delays while driving, wait times for public transit, and even walking time between stops. All of this will be factored into your ETA, so you won't need to guess at when you might arrive at your destination.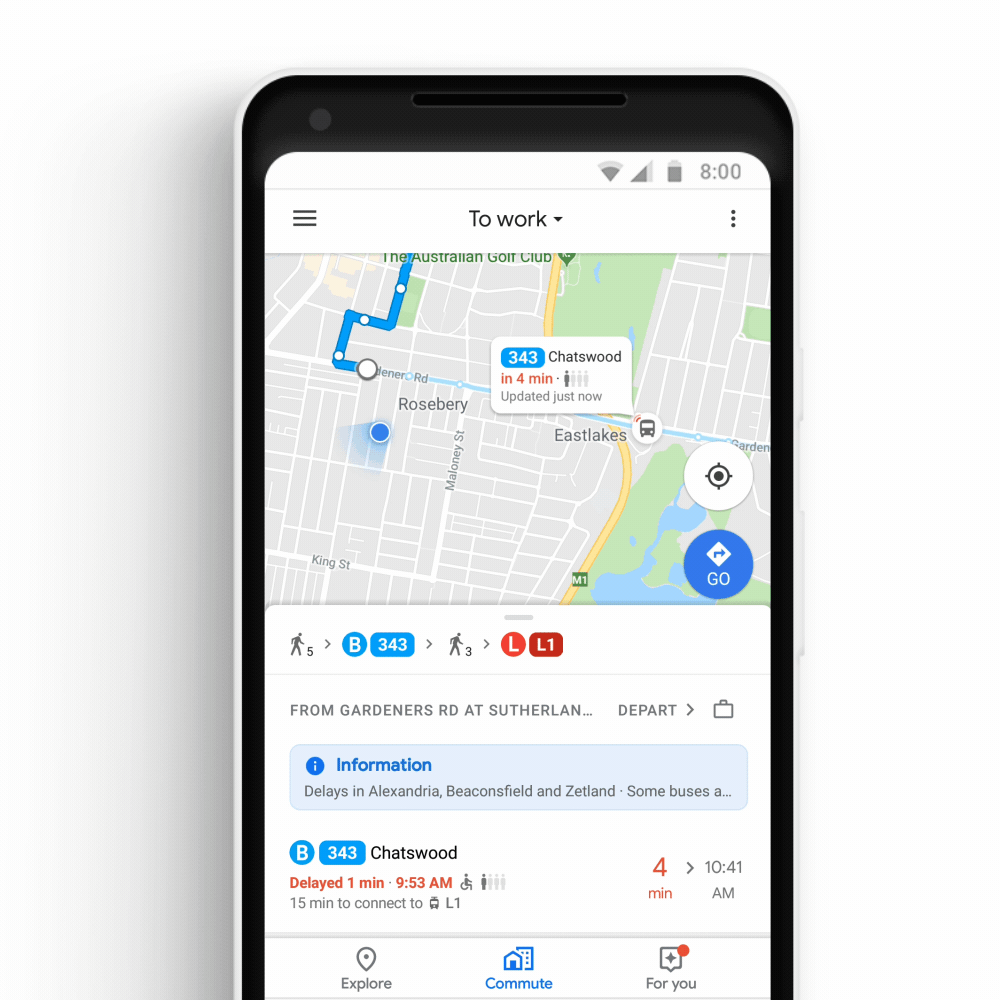 Speaking of public transit, there are new tools rolling out for those users as well. Launching in 80 regions around the world today, Google Maps will now show you where your bus or train is and how long it'll be before your ride arrives at your stop. Google has taken things one step further in Sydney, showing you how full your bus or train is. We can expect this functionality to roll out in more regions over time.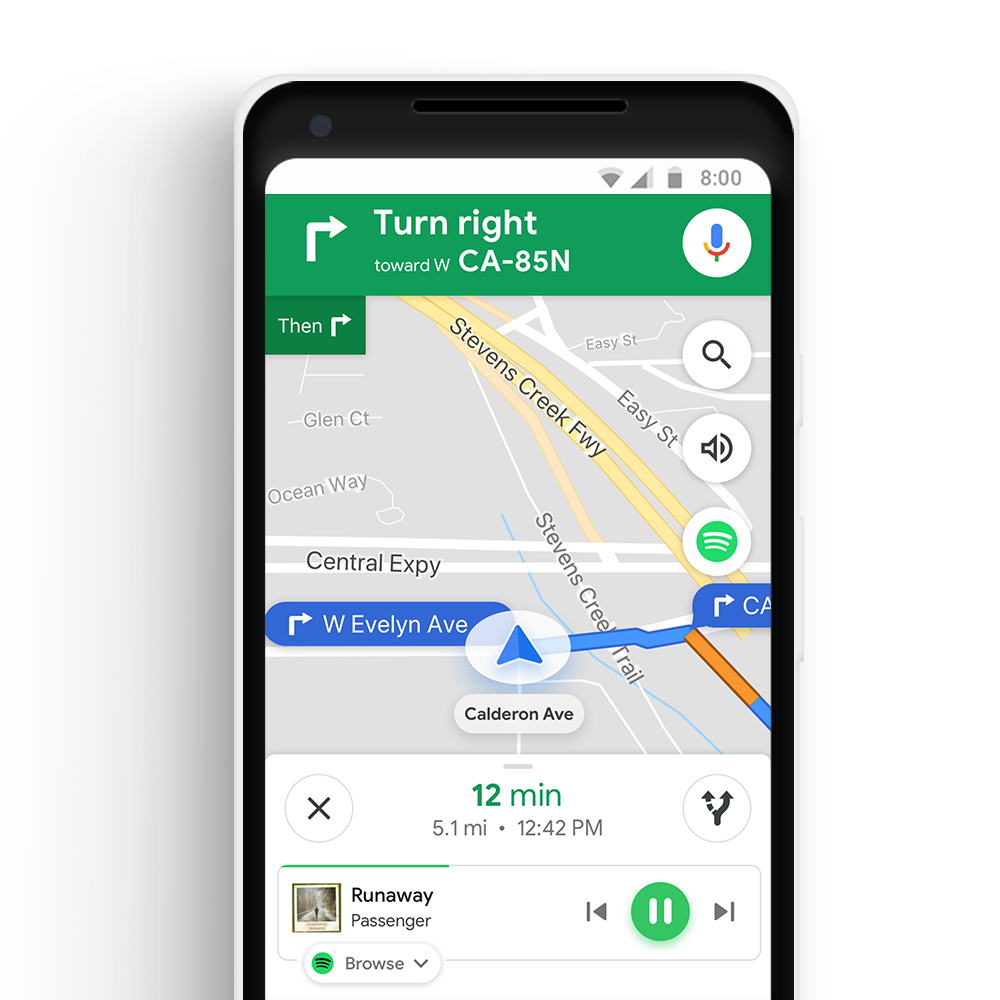 Finally, Google Maps now features integration with a number of different music streaming services, including Spotify, Apple Music, and Google Play Music. You'll see playback controls appear alongside your route information, and in the case of Spotify, it sounds like you'll even be able to browse through your library within Google Maps. All of these new features are landing on iOS and Android this week, so keep an eye out for them if you use Google Maps regularly.