Google Maps for Android and iOS updated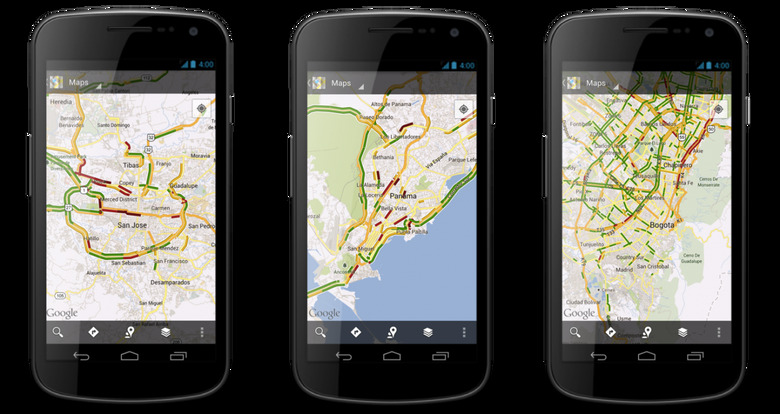 Google Maps has been updated for both Android and iOS, bringing users both new features and improvements. This takes iOS users up to version 4.2.0 (the version varies for Android users), and while there are a couple similarities between the two updates, both give users different new features on their respective platforms. The most notable new feature for iOS users is the ability to see weather for cities around the globe; Android users, meanwhile, can see their contacts when they're searching for addresses in Maps.
For iOS users, you'll be getting that aforementioned weather feature, as well as the ability to filter restaurant searches based on a specific cuisine. Likewise, users will be able to "drop a pin" at both their starting and their destination spots in navigation and directions. Rounding it out is the ability to tack directions to one's calendar.
Android users will also get the new restaurant filtering option upon updating, as well as the aforementioned addition for seeing Google contacts when looking for an address. In addition, those who own a business can claim their listing page for Maps management.
Both the Android and iOS updates also fix unspecified bugs. Both updates are relatively light in terms of data requirements, as well; you can get the updates now by heading into your respective app stores (links below).
SOURCE: Google Play, App Store