Google Maps 5.7 Update For Android Gets Transit Navigation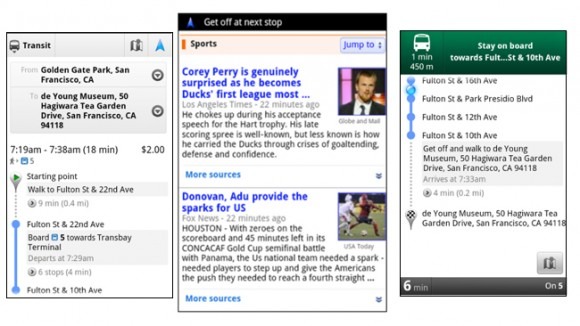 The Google Maps app for Android has been updated today to version 5.7 and introduces several new improvements including better directions, search suggest, and a photo viewer for Places. But the most interesting new feature is Transit Navigation. The feature uses GPS data to determine your routes and to alert you when it's your stop to get off.
Transit Navigation will be really helpful for those visiting a new metropolitan area where getting around town depends heavily on public transit. Once you've started a trip with the Transit Navigation feature, you can actually open up other apps or tuck your phone away and the feature will continue to alert you in the notifications bar and vibrate your phone when you approach your stop.
However, it's noted that Transit Navigation relies on GPS data, so having a wireless signal is vital to it working properly. Hence, do not attempt using it for a subway ride yet. The feature is also still in beta.
The other improvements introduced with Google Maps version 5.7 include a more efficient interface for getting directions. Now you can access driving and walking navigation directly from the first screen where you enter your destination. Search suggestions have also been improved to now have category icons and to give priority to Places for which you've recently received directions. And, a new photo viewer now lets you browse photos associated to a place on its Places page.
The Google Maps 5.7 update for Android is available for download now and requires Android 2.1 and above to work.
[via Google]