Google loses domain name dispute with Groovle.com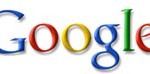 Google is well known for vigorously defending its trademarked domain name. The search giant has initiated multiple arbitration claims through ICANN against website owners who choose domain names that stray too close to Google.
Typically, the search giant wins the disputes and the website owners are forced to hand over the domain names. According to the owners of a Canadian website called Groovle.com it has prevailed in the arbitration brought against it by Google.
The owners of the Groovle.com domain say that the National Arbitration Forum, which is ICANN accredited, has found that Groovle.com is not "confusingly similar" to the Google.com domain name. So far, Google has initiated 65 different domain name disputes and counting this loss, it has only lost twice.