Google Launches Person Finder In Wake Of Japan Earthquake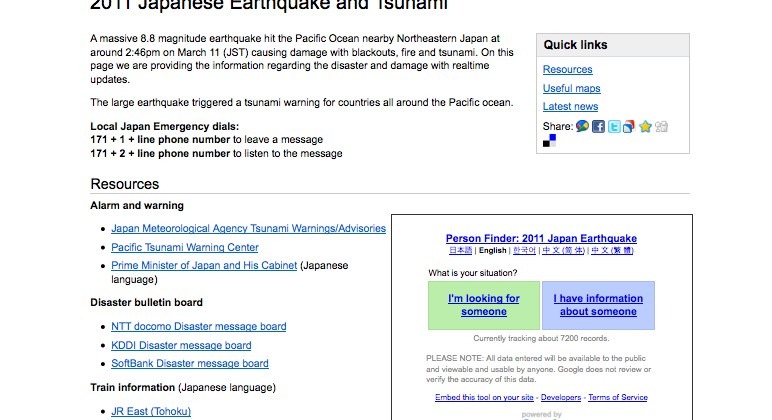 The 8.9 magnitude earthquake that shook Japan early this morning set off massive tsunamis and was the worst quake in the country's history. Buildings and cars were swept away as bridges and roads were swallowed up by the invading sea. Within one hour after the quake hit, Google's Crisis Response team launched a Person Finder web-based app to help people look for their loved ones in the area.
The multi-language interactive database allows users to post updates about the status of people they know, whether they are missing or injured. It also lets users look up people by name to view their status. As of this posting, 300 bodies have been found on a beach in northeast Japan with 110 confirmed deaths in other parts of the country according to a Times report.
The Person Finder was first launched after the Haiti earthquake and last used for the 6.3 magnitude Christchurch earthquake in New Zealand. Google has offered an embed code for the Person Finder app, which is shown below.
width=400 height=300 frameborder=0
style="border: dashed 2px #77c">