Most people will agree that vacations are great, but the process of getting them all planned out is not. Between booking a hotel, finding the right price on a flight, and figuring out what to do once you finally get to your destination, there are a lot of moving parts and plenty of potential for frustration. Google is hoping to streamline the trip planning process with a host of new features it's rolling out a variety of different products.
While each of these new features do different things, they all have the overarching goal of keeping users organized as they put together their itineraries. For instance, Google Search will begin surfacing things to do and relevant articles when you search for "top travel destinations" around the world. If you've already started the travel planning process – by booking a hotel, for instance – you'll get more customized results, such as restaurants and bars that are near your hotel or ideas for day plans.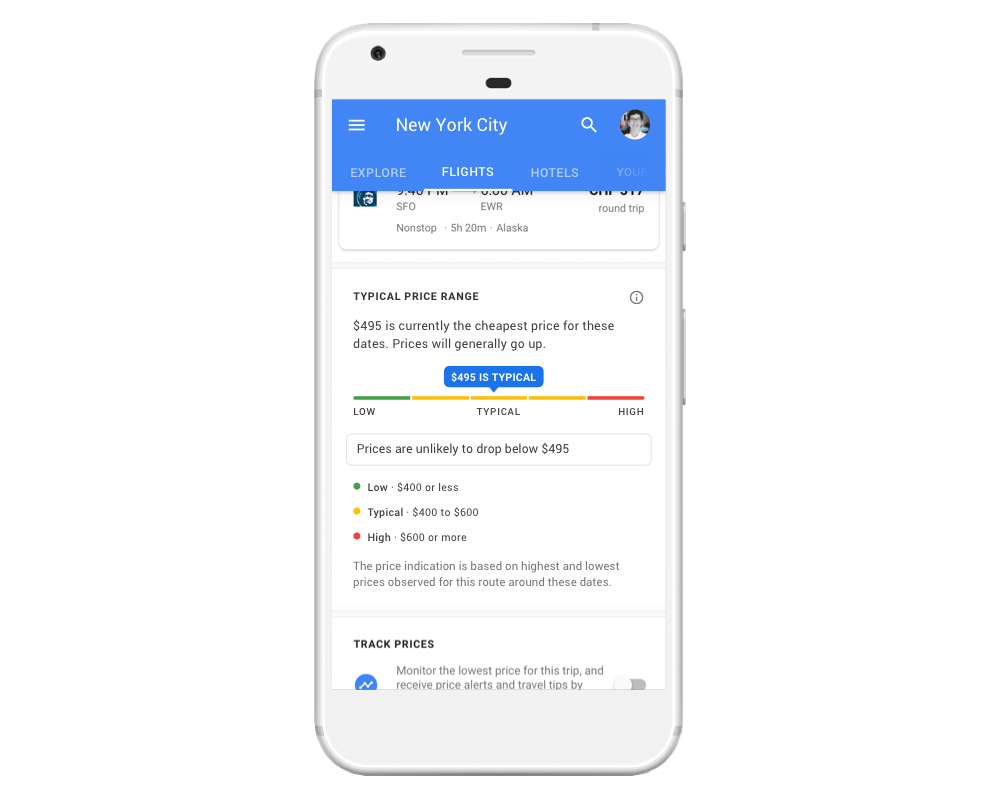 As an extension of this new functionality, Google says that it will roll new features into Your Trips beginning next month. These new features will help you keep track of plans-in-progress, rounding up things like region-specific search results and flight pricing trackers in one spot. You'll be able to access this tab by typing "my trips" into Google Search or through Google Flights and Hotels.
Google Flights will also be expanding its price tracking feature to December holidays. This is a feature that was previously only available for Thanksgiving flights, and it'll show you if the price you're paying for your plane ticket is higher, lower, or around the amount that's typically expected. Traveling during the holidays can be an expensive affair, so keeping track of this information could save you more than few bucks by allowing you to buy at the right time.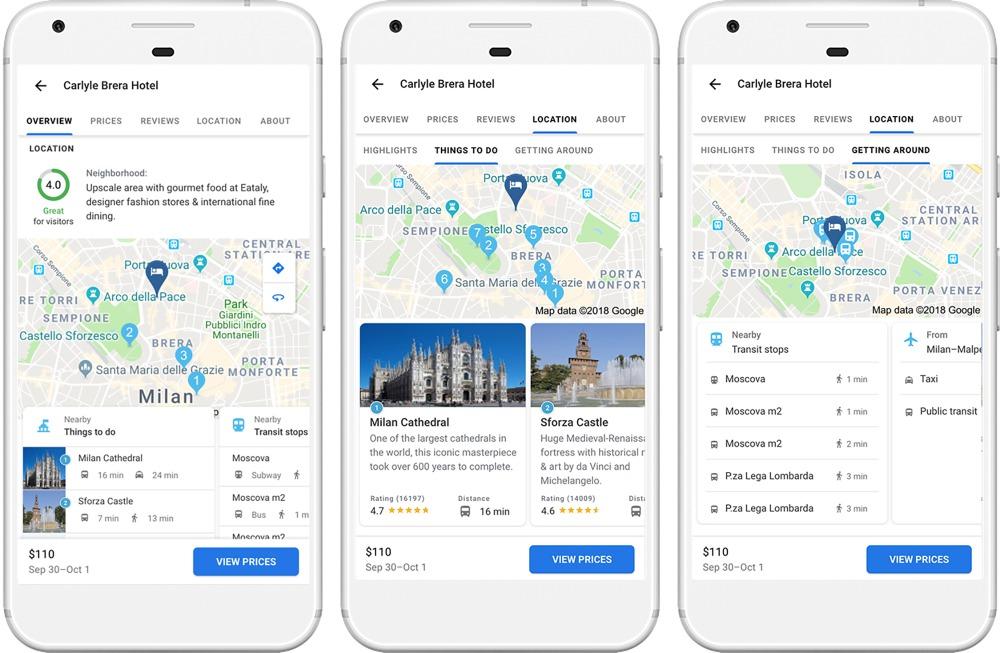 Finally, Google Maps will be updated to give you location information about hotels at your destination. You'll learn about the area surrounding the hotel, getting an idea of what kind of shopping and restaurants are nearby, and it'll also tell you how easy it is to get to your hotel from the airport.
All in all, it sounds like this is a pretty comprehensive set of updates that will hopefully make trip planning less of a chore (or at least a quicker affair). You can head over to the Google Blog to learn more about these incoming updates, and keep an eye out for them as they should all be arriving in time for the holidays.