Google Jamboard virtual whiteboard is now available for purchase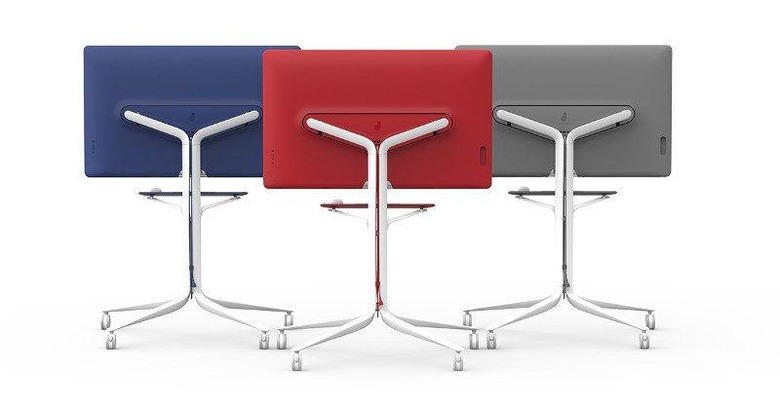 At Microsoft's press event in Shanghai, it unveiled a new Whiteboard app that took advantage its Surface lineup, from the Hub to the Studio to the New Surface Pro. As if on cue, Google has finally unchained its own cloud-connected virtual whiteboard device. Half a year in the making, the Jamboard is now available to make your meetings more productive and creative. That is, if you can swallow its steep price tag.
The Jamboard is basically a gigantic 55-inch tablet with a 4K resolution. It accepts both touch inpt as well as pen input, but note that the styluses (there's two of them out of the box) are just passive. Its biggest pull is in its collaborative features. Not only can two people draw on the board at the same time, others can also join in, even remotely, from mobile apps.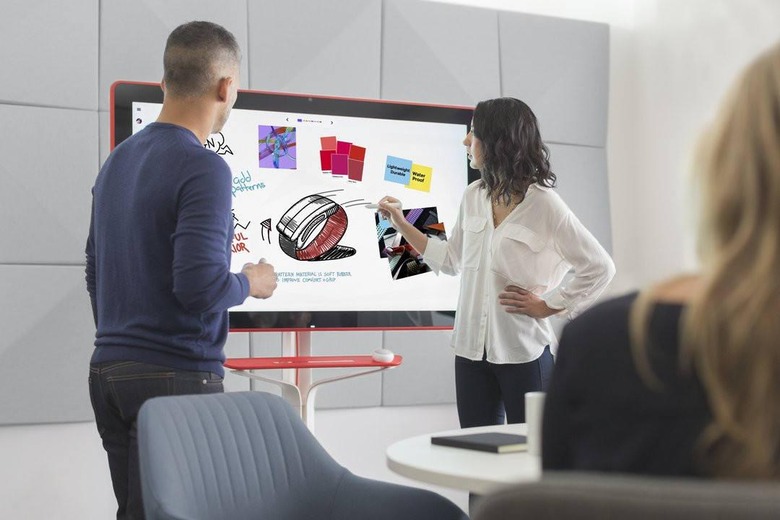 The Jamboard is clearly marketed at businesses, specifically those that can afford them. Upfront, the Google Jamboard does seem to cost considerably less than an equivalent Microsoft Surface Hub, $4,999 versus $8,999. But that's for the device alone. It has a hidden cost of an annual subscription fee.
That's $600 a year on top of $4,999. But if you're really eager and order one before September 30 this year, you can get the first year for only $300. Oh, and the Jamboard only comes with a wall mount in the package. The rolling stand will set you back another $1,349, or $1,199 if you buy before the aforementioned deadline.
SOURCE: Google