Google is building a floating data center, suggests a long trail of circumstantial evidence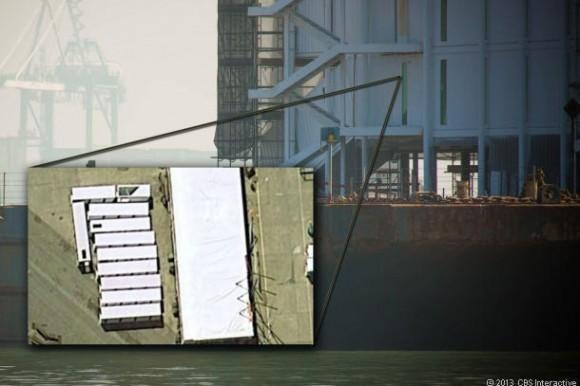 A CNET reporter recently tracked down the meaning and nature of a barge moored to Treasure Island, a former Navy base in San Francisco Bay. The barge, which has been built up with shipping containers to resemble a floating, mostly windowless, four-story building, largely matches a Google patent for a floating data center filed in 2009. The investigative report corroborates widespread suspicions the secretive project realizes that patent.
The evidence is tantalizing. Late last year, a company named By and Large started working on the project inside Hangar 3 of Treasure Island. That company is widely believed to be a subsidiary of Google, as evidenced by local witnesses spotting Google-identified employees working in relation to the Hangar 3 project, along with reporter Daniel Terdiman's contact with By and Large and Google employees.
The 250-foot long, 72-foot wide, 16-foot deep barge can be viewed via Google Maps and in person, even though the construction site is cordoned off by security fences and monitored by humans and surveillance equipment. The structure has 12 tall white spires that could be used as antenna supports. There are very few windows and some access stairs.
The benefits of a floating data center are numerous. As a water-based structure, the barge would have access to water power and cooling power in one fell swoop. If deployed in open waters, solar power would be bright and voluminous. Earthquakes wouldn't affect the structure, unlike its landlubber counterparts.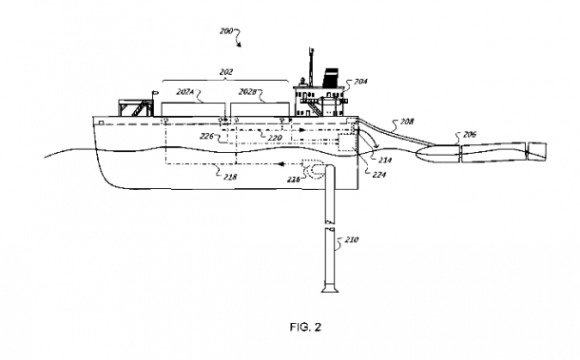 The registration number on the barge is BAL 0010. Could the "BAL" signal that the barge is an operations base for Google's Project Loon, the balloon-deployed, stratospheric, worldwide Internet project Google has been working on since spring 2013? Could the binary numbers point to a tech company such as Google? Questions such as these are coming fast and furious, along with rampant conjecturing by Skynet-crying netizens. We welcome your own conspiracy theories (or even clear-thinking brainstorms) in the comment section.
SOURCE: CNET