Google I/O attendees score free Chromebox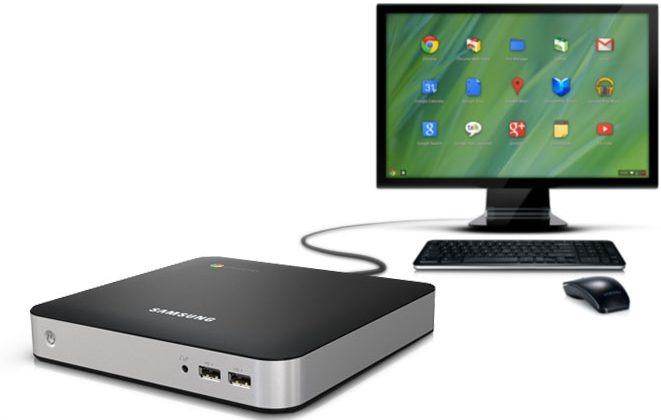 Remember Google's Chromebox? The company is giving attendees at I/O one of the machines absolutely free. That's not a bad present on top of the Galaxy Nexus, Nexus Q, and Nexus 7s that were given away yesterday. If you recall, the Chromebox is running Google's Chrome OS and is designed to be a lightweight PC for basic multimedia and productivity tasks.
Specs for the Chromebox include an Intel Celeron dual-core processor clocked at 1.9Ghz, 4GB of RAM, and 16GB of local storage, plus a whole host of connectivity options including six USB ports, two DisplayPorts, DVI, Ethernet, and WiFi. Naturally, the box is designed to take advantage of Google's various cloud services, hence the limited amount of storage.
Still, we doubt many will be complaining about receiving a $329 machine for nothing. If you're at I/O then you'll be able to pick up your free Chromebox at the Gear booth. If you're not there, you'll just have to buy one or convince someone who went to give it to you for free. Just remember to say "pretty please".