Google Home Netflix, Photos support appears for some users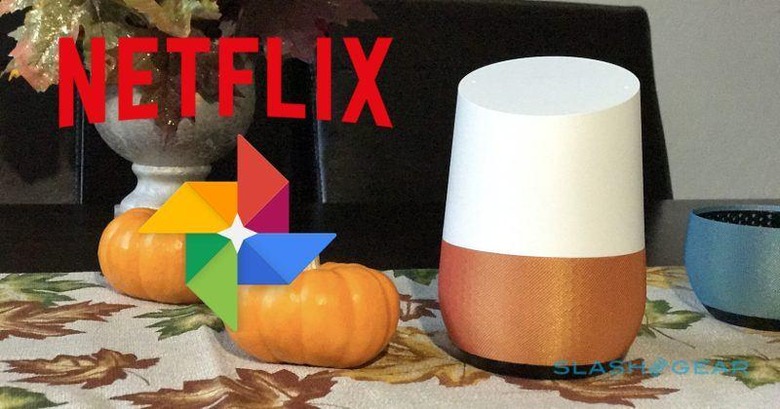 When Amazon Echo first launched, very few knew what to make of the canister smart speaker of the future. Eventually, however, it bloomed and soon became the buzzword of smart home hubs. That same pattern might be repeated with the Google Home, which is only now starting to become rather interesting. Although it hasn't been officially acknowledged yet, some Google Home owners have reported that they're starting to see Netflix and Google Photos in a new Videos and Photos section for Google Assistant.
This isn't exactly a complete surprise, considering Netflix was one of the integrations Google showed off when it unveiled the Google Home diffuser smart speaker last October. It was really only a matter of when, rather than if, and for some, but not all, users, that has come to pass.
Technically speaking, the integration is for Google Assistant, but the new feature appears under the Google Home app. There, a new Videos and Photos setting appears for some users, though, at the moment, only Netflix and Google Photos are listed as supported apps and services.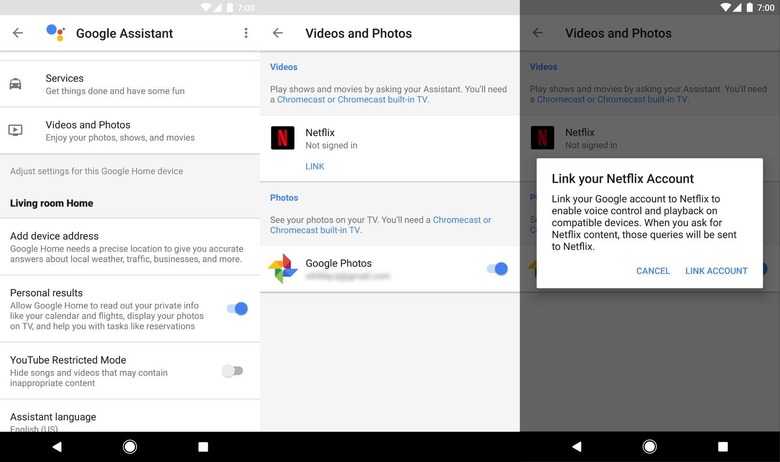 Of course, you're not going to be directly watching videos or viewing photos from the Google Home to your TV. Instead, you'll need a Chromecast or a "Chromecast built-in" (formerly just "Google Cast") TV to watch them. All you can do is orchestrate everything with the power of your voice using Google Home.
The rollout of this feature isn't happening in massive droves everywhere, to no one's surprise. Google is traditionally slow at this kind of thing, especially for somewhat still experimental devices and platforms like the Google Home. Just recently, it has made a call to third-party developers to start building for its new Actions on Google platform, which will make its way first to the Google Home. Who knows when that will eventually happen though.
VIA: Android Police