Google Home Max launch isn't going to miss the holidays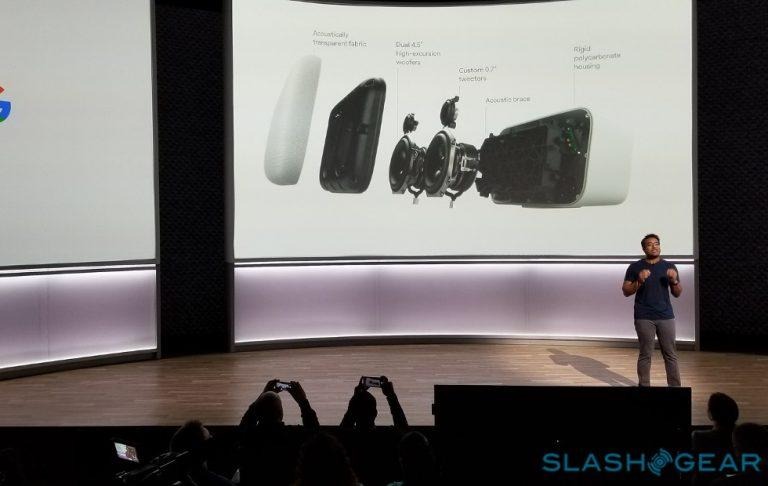 Apple has received an amusingly large amount of backlash over its decision to delay its HomePod launch past the holiday and shopping season. It seems that Google won't make the same mistake with its equivalent Home Max speakers. According to Best Buy's very early listing, the speakers will become available for purchase mid-December, just as Google promised. It remains to be seen, however, if Google will be able to avoid the problems that Apple might have been trying to steer clear from with an early launch.
The Google Home Max is more than just a giant Google Home, unlike the way the Mini is really just a smaller one. What makes the Max different, and almost four times more expensive, is the promise of a better audio quality that many have criticized the original Google Home for. With dual 4.5-inch woofers and 0.7-inch tweeters, Google is targeting audiophiles who want a good sounding speaker and a smart home assistant in one.
Apple is also appealing to that market, which is probably why it decided to delay the HomePod. That gives it more time to really make sure it delivers on both fronts. It already proved in early demos that it has the speaker quality already down, though there's definitely room for more improvements. It might, instead, be trying to make sure that Siri, who has somewhat fallen behind the competition, is up to snuff.
But while Google has the smart assistant part more or less perfected, it's recent score sheet for new hardware isn't exactly encouraging. Never mind the Pixel 2 and Pixel 2 phones, closer to home are issues with the Home Mini, one of which forced Google to disable touch controls for all mini speakers.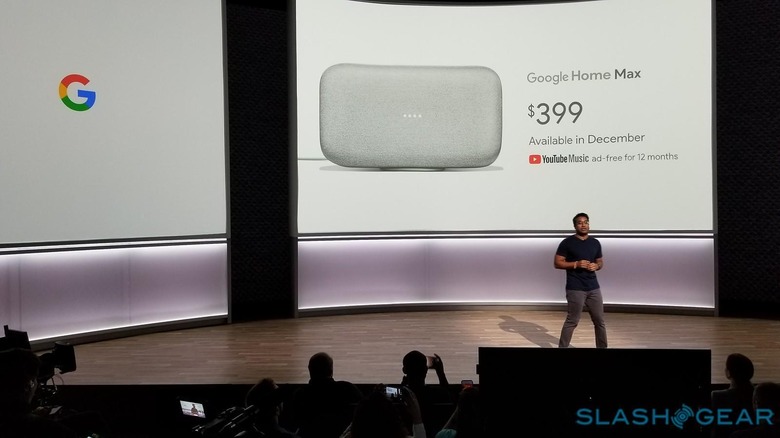 With a $399 price tag, Google can't afford to make yet another QA misstep, with many consumers already doubting Google's ability to make its own products. The Google Home Max, if Best Buy is right, will go on sale December 11. It will be available in Charcoal and Chalk colors.
VIA: 9to5Google