Google Home, Assistant now work with some Sony speakers, TVs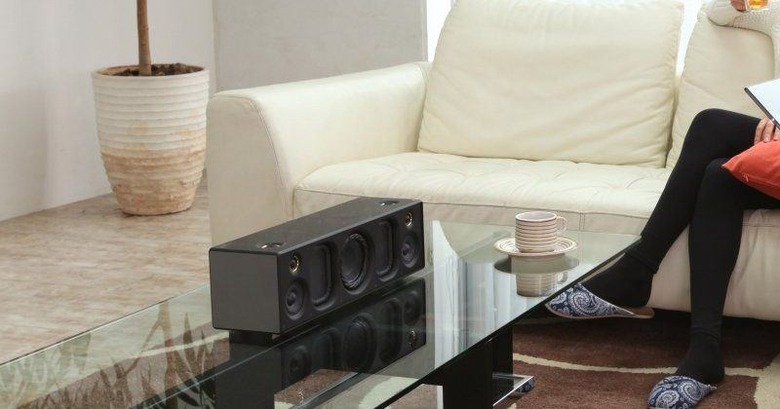 Google Home might be a smart speaker but, by itself, it isn't exactly going to rock your house in terms of audio quality or even volume. And don't even think about playing video directly on it. For those use cases, you'll need dedicated audio and video equipment to make the best out of the experience. And what better way to do that than with equipment powered by Google's technology as well. Sony has just announced that, thanks to a firmware upgrade, a number of its "Chromecast built-in" speakers and 4K HDR Android TVs now integrate with Google Home and, consequently, Google Assistant.
Google Home was off to a somewhat uncertain start. While the idea of a smart, Google AI-powered assistant was enticing, like many of Google's "beta" products, it launched with few integrations both in hardware but especially in software. It was only recently that Google Home got some new services it can hook up to, including Netflix.
Those, however, would be best experience with external speakers. Some, like Netflix and Photos, would naturally require an external screen. If you already have a Sony wireless speaker with Chromecast built-in, or one of thew Android TVs around, you're already good to go once you update to the latest firmware version.
So what does this integration entail? Basically you can use the power of your voice, and of Google Assistant to orchestrate and control your digital content and devices. Simply as it to play a song your Sony speaker or pause it as you desire. Multi-room is even supported, if you ask Google Home to play something "on all speakers".
Not all Sony speakers and Android TVs are created equal though. Those that will get this feature include the HT-ST9, HT-NT5, HT-CT790, HT-XT2, HT-RT5 sound bars, the STR-DN1070, STR-DN1060, and STR-DN860 receivers, and the SRS-X99, SRS-ZR7, SRS-ZR5, and the SRS-HG1 wireless speakers. In contrast, all of Sony's Android TVs support Google Home without exception.
SOURCE: Sony