Google Home, Assistant can now say "Bonjour" in Canada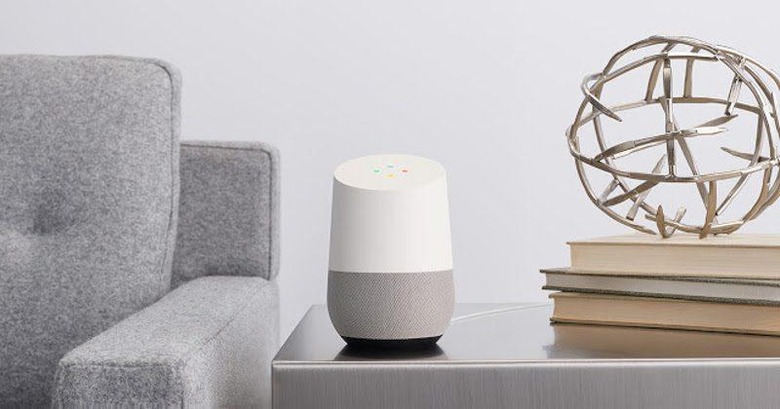 It might surprise some people but almost a quarter of Canada call French their second tongue. That makes it a bit tricky to roll out products in this major market that have to straddle not only English but also French, specifically French Canadian. Google, however, as sufficiently overcome that hurdle and, starting today, users in the French-speaking quarters of the country can comfortably talk with Google Home in French. Oh, and they can buy the smart speaker too.
Google first launched Home in the US and the UK, two of the largest English speaking markets in the world. Given how deeply involved in the spoken language this Google product is, it is understandable why Google doesn't seem to be in a rush to bring the smart speaker, not to mention its assistant, to other markets.
Its first ever official expansion, Google Home is expected to be available for direct purchase in Canada starting today. That pretty much removes the risks and uncertainty involved in having to buy one outside the country and have it shipped. Although Google is less strict about the Home in terms of reselling the device compared to Pixel phones, it is still not an officially supported transaction.
But perhaps more importantly, Google Home, and by extension Google Assistant, can now understand and speak in French Canadian. Simply tell it to speak to you in the language and the smart speaker will automatically switch setting. Of course, "OK Google" remains the universal trigger phrase, no matter the language.
My Google Home now speaks (Canadian) French /cc @AndroidPolice @9to5Google pic.twitter.com/bUZEwJWN9e

— Matt Aimonetti (@mattetti) June 24, 2017
The smart assistant and smart home speaker wars are about to heat up in the following months. Although Amazon Echo and Alexa have had a head start, Google has picked up the pace and has started to aggressively push its AI assistant to more markets and use cases. And just in time as well, as Apple just revealed its Siri-powered HomePod speakers, and the Cortana-powered Invoke speaker from Harman-Kardon is also just around the corner.
VIA: The Android Soul