Google Home app's Listen tab curates your music for you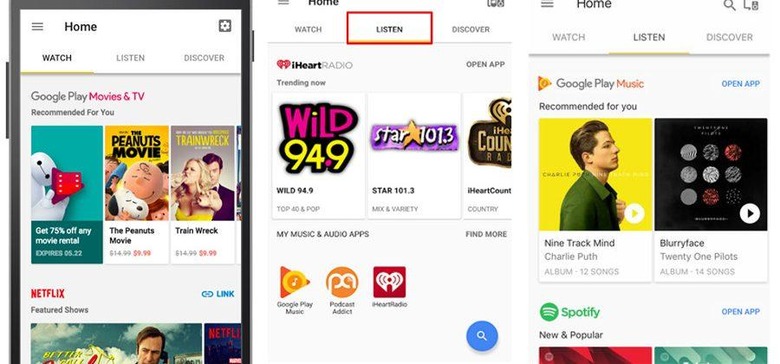 The Google Home app, formerly known as Google Cast, is the user's only visible gateway to Google's screen-less devices, like the Chromecast, Cast-enabled speakers, and, of course, the Google Home. As a gateway, however, it's pretty basic and doesn't exactly make some action convenient. Like looking for music to cast to devices, for example, which you'd have to do in each and every app on your own. Not anymore. Google has just inserted a new Listen tab to the app to make concocting the perfect playlist a breeze.
Previously, the Google Home app only had two tabs, Watch and Discover, which are pretty much self-explanatory. But not all "Chromecast built-in" devices are designed for watching. Some are better at blasting out tunes in fine detail. Previously, to cast audio, you'd have to go to a Chromecast-compatible app to look for the piece of music and start playing it. Presuming, of course, you even know or remember which apps are compatible with Chromecast.
The Listen tab takes away that guesswork by pooling together ready-to-stream albums and playlists from such apps, like Google Play Music and Spotify. These aren't just straightforward lists either but are curated and personalized by those same apps. Of course, you're also free to look for compatible music as well as compatible apps by yourself, and the Listen tab makes that easy as well.
The new Listen tab is rolling out as an update to the Google Home app. The app is by no means limited to Android devices only and has an iOS app as well.
SOURCE: Google