Google Home and Google WiFi land in UK next month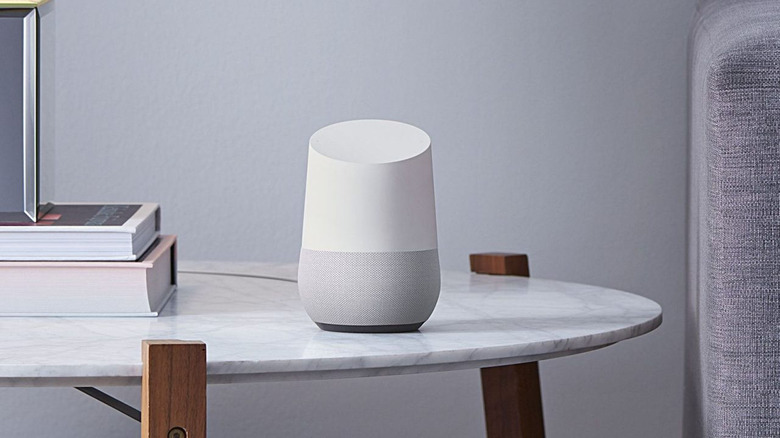 Here in the US, we've been able to enjoy the benefits of Google Home and Google WiFi for a few months now, but our friends over in the UK haven't had the same opportunity. That's all about to change next month, as Google has announced that both devices will be making their way across the Atlantic at the beginning of April.
Google Home, as you may already know, serves in part as a vehicle for Google Assistant. Similar to Amazon's Echo line of devices, which connect you to Alexa, Google Home allows you to rely on Google Assistant for a number of different tasks. For instance, you can use Google Home to ask about the current weather or get the day's news headlines from sources like the BBC or The Guardian.
You can also use Google Home to play your music through the device's built in speaker. It can serve as the center of your connected home as well, letting you control your lights, climate systems, or lock the doors automatically through voice commands.
Google WiFi, on the other hand, is a router system that aims to make your WiFi signal more consistent throughout your entire home. Instead of providing WiFi through a single device, Google Home routers can be spread throughout your house to create a mesh network, creating better WiFi coverage in every room.
Both devices will be launching in the UK on April 6. Google Home will set you back £129 while Google WiFi is available for the same price or in a double pack for £229. Both will be available at a number of retailers, including Dixons, Argos, Maplin, and John Lewis, or through the Google Store online.
SOURCE: Google