Google Hangouts is dropping SMS support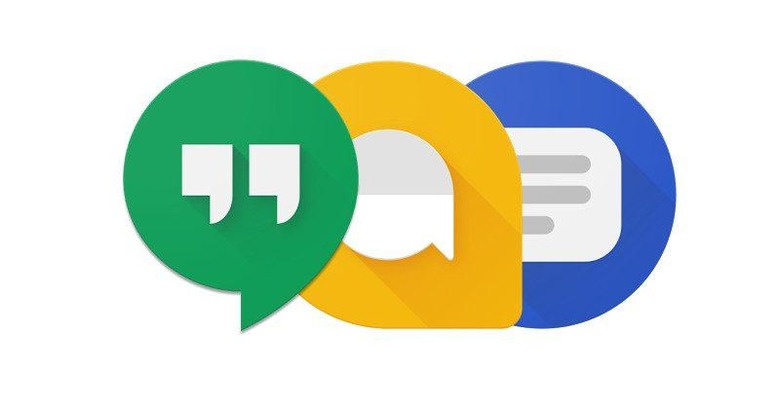 And so the Google messaging circus continues. Google has quite a few messaging apps, and some of them overlap with each other and the biggest offender is probably Hangouts. What would have been Google's main, or only, messaging platform supports chat, voice, video, and SMS, but soon it will have one less feature. According to a post on Reddit, Google will be removing carrier SMS support in May, forcing users, at least on Android, to migrate to another app, maybe Google's newly renamed "Android Messages" app.
To say that Google's messaging situation is a mess might be a bit of an understatement. It once tried to consolidate everything under the Hangouts brand, which it actually extracted away from the Google+ umbrella, but now it has again exploded into multiple apps and services. To be fair, it is now trying to spin Hangouts as a more enterprise-oriented communication service, which probably explains why it's making this amusing change.
Perhaps thinking that you won't want to send text messages using your work/corporate messaging app, Google is retiring the SMS feature in Hangouts. This follows the separation of SMS and instant messages in threads last year. It's a bit amusing considering it's a complete U-turn from for the messaging service.
The situation is a tad more complicated for Google Voice users who use Hangouts on Android. Those who use the app to send and receive carrier SMS will have to choose a different default SMS app. At least for those Voice users who don't use Hangouts for SMS, but do use it for other messaging, no change is needed.
The Hangouts SMS shutdown will supposedly happen after 22nd May, though no formal announcement or support message has been made yet. That will supposedly come on March 27. With that change, the Android Messages app will become the main Google Android app for SMS and MMS, leaving Allo and Hangouts with still overlapping functions.
VIA: Reddit