Google Hands Free Mobile Payments Go Live In South Bay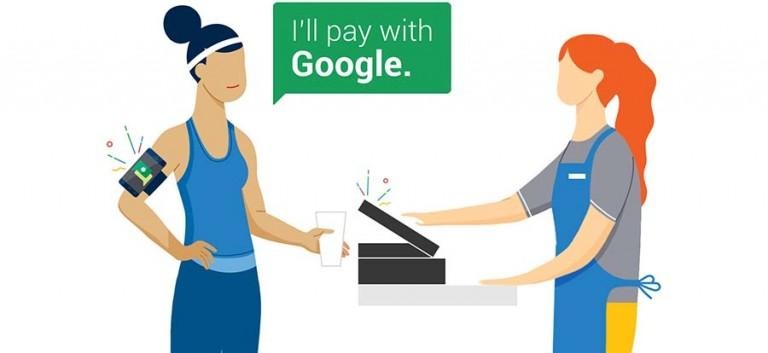 During its I/O 2015 conference last year, Google introduced a mobile payment platform that is similar to Android Pay, and it's called Hands Free. As the name suggests, Hands Free allows a payment to be made hands-free — all users have to do is announce they'd like to pay with Google. There have been few mentions about it until today, with Google announcing that Hands Free is expanding to people living in the South Bay region of San Francisco,
Hands Free is demonstrated in the video below — you just say you'd like to pay with Google, and the cashier will confirm your info, assuming the retailer accepts payments through Hands Free. An app is live for both Android and iOS, though you won't be able to use it in most places. The service is described as still being in the "early stages of testing."
Those living in the South Bay region can use Hands Free at Papa John's and McDonald's restaurants, as well as some local restaurants in the city (not specified). Hands Free works over Bluetooth LE and WiFi, and uses location services on your smartphone. Assuming you have it set up, the cashier will confirm the user's identity using the profile picture on your Hands Free account, as well as the user's initials.
At this point, Google says it is experimenting with "visual identification" that will speed up the rate of checkout, and it will involve a camera in the store that works with software to automatically compare the user's face with their profile picture to confirm it is them (using facial recognition technology). Such technology usually spurs privacy concerns; Google assures users the images are deleted immediately with this system.
This visual identification is being used in "select stores," says Google. Those who test Hands Free will get a $5/credit for their first purchase using the platform. According to the service's website, the user's payment information, such as their credit card details, are not provided to the stores. As well, instant notifications of payments made with Hands Free are delivered to the user's phone; any detected unusual activity is also sent to the phone as an alert.
Those interested will need to have at least an iPhone 4S or an Android handset running Android Jelly Bean 4.2 or higher. Finally, though it is similar, Hands Free is not related to Android Pay, and is used through a separate app.
SOURCE: Google Commerce Blog