Google Glass, wearables effectively banned at movies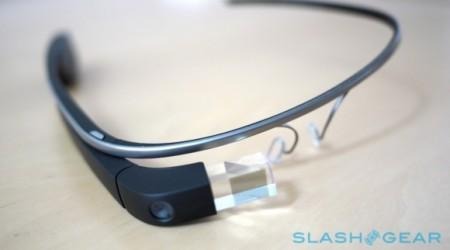 In an update to their joint policy on piracy, the MPAA and NATO have agreed that any and all recording devices must now be stowed away during a movie. That's not new, but this is the first time their policy specifically addresses wearable tech. On a "mainstream" level, those Google Glass owners will have to take their headwear off — and turn it off — during a film. The new rules also state that law enforcement will be called if they think you're filming.
Before we get into the implications, here is the full language of the update:
The National Association of Theatre Owners (NATO) and the Motion Picture Association of America (MPAA) have a long history of welcoming technological advances and recognize the strong consumer interest in smart phones and wearable "intelligent" devices. As part of our continued efforts to ensure movies are not recorded in theaters, however, we maintain a zero-tolerance policy toward using any recording device while movies are being shown. As has been our long-standing policy, all phones must be silenced and other recording devices, including wearable devices, must be turned off and put away at show time. Individuals who fail or refuse to put the recording devices away may be asked to leave. If theater managers have indications that illegal recording activity is taking place, they will alert law enforcement authorities when appropriate, who will determine what further action should be taken.
What the policy fails to address is those who have prescription Google Glass headsets. As wearable tech such as Glass gets a bit more mainstream, with options like prescription lenses available, it'll be interesting to see how this policy plays out over time.
It's not just Glass, though. The policy didn't specifically call Glass out, instead referring to "wearables" as a blanket term. With some smartwatches having cameras built in, we can see why.
Glass — or any wearable, really — is definitely not the ideal way to record a movie, but it is a method for doing so. As the camera and battery life technology improves, piracy will become an issue.
Source: MPAA