Google Glass update arrives with new cards and voice commands

Google has released the latest update for Glass users. This latest has arrived as the XE8 update and brought items to include a new video player, additional support for apps to include Path and Evernote, a new volume card in Settings, additional Google Now cards, new voice commands and more. As we often see, this update will be rolling out to all Glass users over the next few days. In the meantime, here is what you can expect.
Beginning first with the new video player. This is basically the introduction of new controls and moving forward users will be able to tap a video to play, tap again to pause and also swipe back to rewind or swipe forward to skip ahead. The additions for Path and Evernote include new voice actions. Using Path you can update by saying" ok glass, post an update" and using Evernote you can create a new note by saying "ok glass, take a note."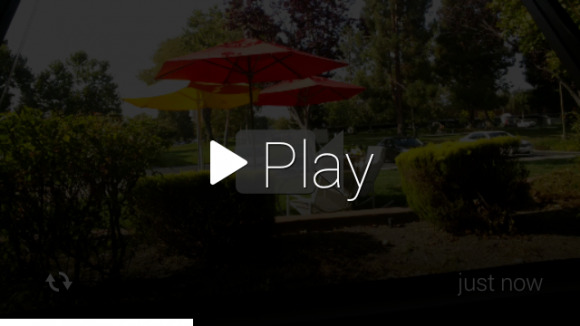 The new volume card found in Settings should just make for easier adjustments. With this you will be able to set the volume, mute the volume or adjust it while on a call by tapping and setting it using the card actions. Sticking along with adjusting the volume while on a call, you can now also check your timeline while on a call thanks to the XE8 update. For this you will need to swipe down to access the timeline. While browsing your timeline the camera will mute and others will not be able to see your point of view. Simply put, you can multi-task with little worry about others finding out.
Shifting over to some of the voice commands and we are looking towards Navigation and captioning a picture or video with voice after capture. The new navigation commands include being able to show the route overview, hide the route overview and stop directions. Those looking to caption an image or video will be able to do so by saying "ok glass, add caption."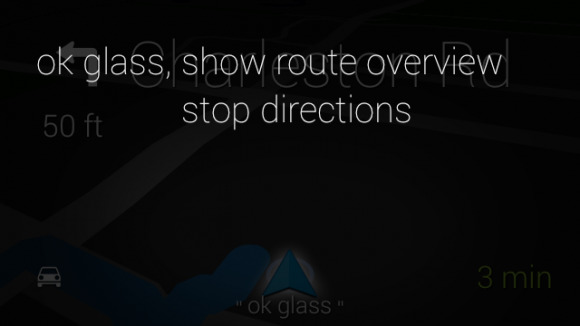 The improved SMS support means deeper integration with your paired device. Simply put, outgoing text messages sent through the native Messaging app on your phone will now be included in your timeline. Those new Google Now cards include reservations and events, movies and public alerts.
Finally, the XE8 update also added what Google refers to as "more fluid voice commands." With these you should now be able to speak a bit more naturally. It was said that you can put commands together in sentences such as with "ok glass, send a message to Kevin." With that, we look forward to seeing the next update, which should arrive next month.
SOURCE: Google