Google Glass starting to look like actual glasses in new patent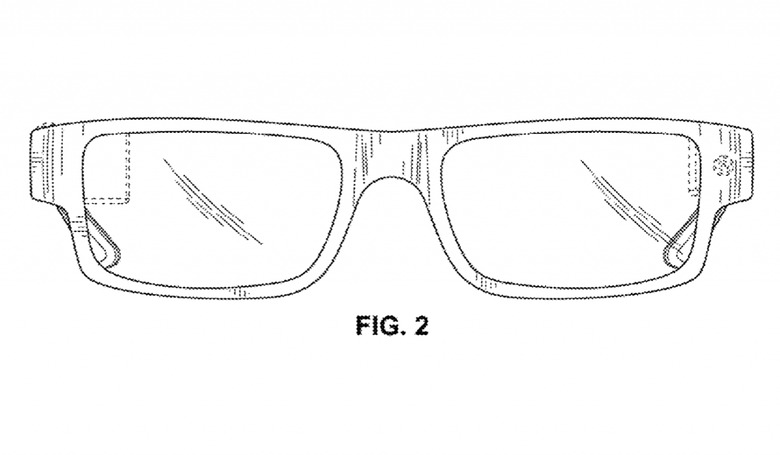 Like it or not, Google Glass is polarizing. Part of the reason it has detractors is its appearance, which is just plain weird. Futuristic, Glass is a bit too much for some, which is why a new Google patent could mean widespread success for their heads-up wearable.
The bone stock Glass hardware is little more than a funny looking headband that sits over the brow. It might have its fans, but many find it silly. Google attempted to thwart this a bit by offering up more traditional lenses directed at those with prescription eyewear, but still — not quite good enough. The camera and display ensemble sticking just above the right eye makes it known that these glasses aren't just glasses.
The new patent hides the offending parts, though. The small screen is tucked behind the actual frames, and looks like it might project to the entire glass eyepiece. A small hole on the other side of the frames suggests the camera may have been moved to the opposite side.
It won't fix everything, but it will solve the aesthetic issues Google faces when average smartphone users are presented with Glass. Glass may never be for everyone, but a more traditional approach for users is a good start for more widespread adoption. Now Google just has to make the headwear make sense for the everyday consumer. If we are no longer the aim, and Google intends on making Glass an enterprise and/or medical device, at least the new design will make it sturdier.
Source: USPTO
Via: 9to5Google