Google+ For iOS Updates With Hangouts And Drive Media Access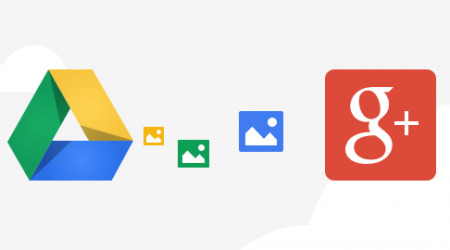 On August 14, the Google+ app for Android updated to version 4.1, bringing with it a variety of new features and the elimination of Messenger. Now the same update has rolled out for the iOS app after a couple day delay, this particular one taking Apple users to version 4.5 and likewise doing away with Messenger in favor of Hangouts.
The announcement was made by Frank Peterson over on his Google+ page, bringing with it a quick run down of the new features. After updating, users will be able to access the videos and photographs stored on Google Drive from the Google+ app, something that was previously not possible and that came to Android users earlier this week.
Likewise, as we mentioned, Messenger has been replaced with Hangouts for video calls and messaging, with the previous Messenger conversations being available for download via Google Takeout. With this addition, iOS users can now initiate a Hangout from the profile – and speaking of profiles, they now contains both Video and Reviews tabs.
Finally, the app now contains Google Apps for Business features, among them being things like domain-restricted posts. The update is available for download now over at the Apple App Store (and obviously, Android users can grab the latest update from the Google Play Store). Have something to say? Google is inviting feedback with the #googleplusupdate hashtag.
SOURCE: Frank Peterson