Google for iOS Easter egg lets you rearrange the logo letters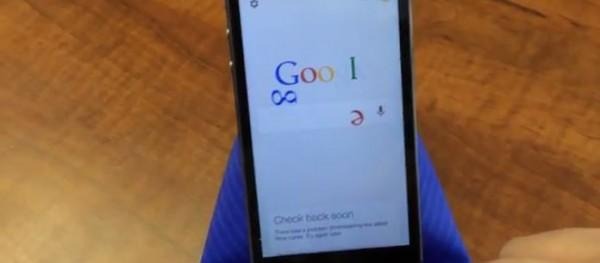 Easter eggs are always fun, and now iOS users have a new one to play with. Spotted by the folks at Search Engine Land, the Google for iOS app has a hidden ability that allows users to swipe and flick the Google logo letters all over the screen.
There are no special tricks or maneuvers needed to get the Easter egg to work — simply pull up the new Google for iOS app and drag the logo letters around the screen, as demonstrated in the video below.
After you move the letters around the display, you can then tip your iPhone to the right and left to make the letters float and fall in rhythm with your movements.
The digital world is rife with Easter eggs, such as the recently spotted dig Google took at the NSA in some code. There's also the Halo 3 Easter egg that was found after 7 years, and the Harlem Shake YouTube trick from last year.
SOURCE: Search Engine Land