Google Files Go brings lightweight file management to Android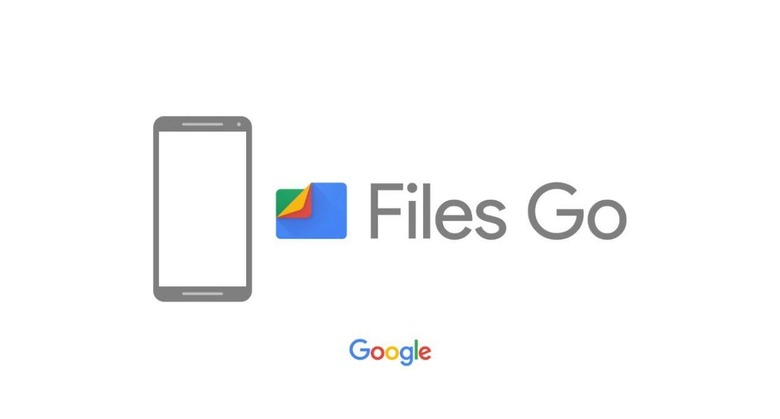 With today's launch of Android Oreo (Go Edition) comes a bunch of new apps that have been optimized to run on entry-level devices. Many of Google's apps are getting the Go treatment, including Google Search, Gmail, YouTube, Maps, and even Google Assistant. However, along with that bunch of apps everyone is already familiar with, Google is launching a new app called Files Go.
Google Files Go is, at its core, a lightweight file manager that you can use to prevent your phone's storage from filling up completely. While it isn't hard to imagine that Files Go will be a nice app for all Android users, this should be particularly handy for those who don't have a ton of onboard storage in the first place. In other words, this app could very well be a must-have for those with an Android Go phone.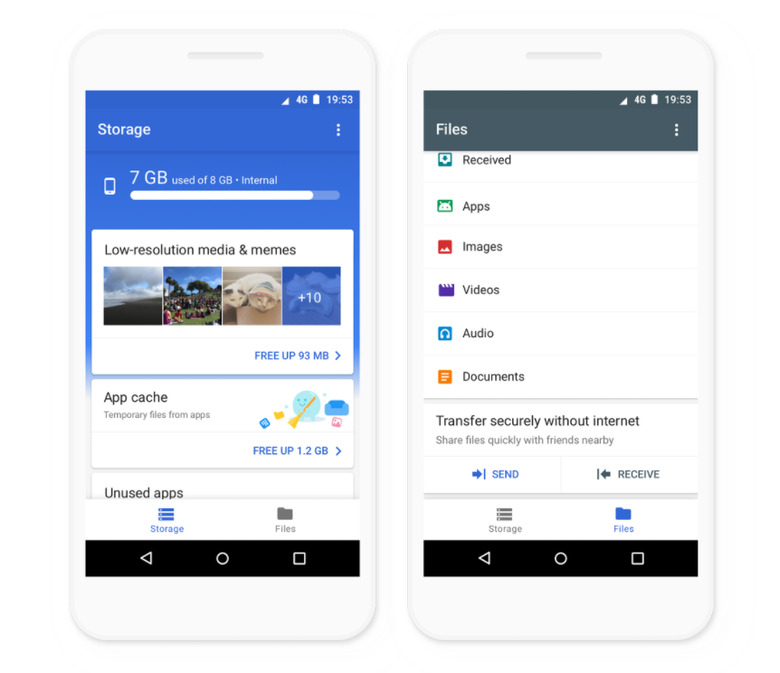 As Google explains over on The Keyword, Files Go will allow you to manage your storage by sniffing out things like "unused apps, duplicate files, or low-resolution videos," but file management is only one part of the equation. You'll also be able to use Files Go's smart filter to track down specific files. For files that you know you want to keep, you can use Files Go to back them up to your Google Drive account, freeing up more space on your device without having to delete anything.
Finally, we come to what is perhaps the coolest feature about Files Go: the ability to transfer files from one device to another offline. Whether it's a friend's device or you're simply trying to move a select few files over to a new phone, you can use Files Go to transfer them wirelessly. The feature doesn't use any data (which is another bonus for Android Go users), and encrypted transfers at speeds of up to 125Mbps are offered for free.
Files Go is live on the Google Play Store today [download]. As previously stated, you don't need to be an Android Go user to download it, but you do need to be using a device that's running Android 5.0 Lollipop or later.