Google Fiber heading to Grandview, Missouri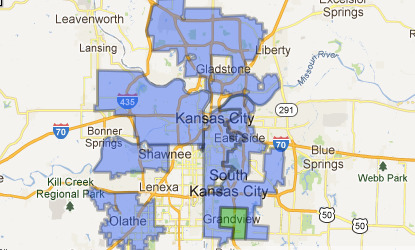 The Google Fiber announcements have been ramping up in recent time, with the last one having happened back on Friday, May 3, in which we found out that Shawnee, Kansas will eventually get Google Fiber. Lest too much time pass without another proclamation, Google has revealed the next place on its list to be bestowed with gigabit Internet – Grandview, Missouri.
The announcement followed approval from Grandview's Board of Aldermen, which voted in the majority to allow Google to roll out its Fiber Internet service in its city. Like many of the other places, Grandview is close to Kansas City, the birthplace of Google Fiber. And, as with other places, the process is a slow one, with Google advising that things will take time.
Google advises that "it will still be awhile" before it starts construction on bringing the service to Grandview, with the board's approval being the very first of many steps and a lot of planning that must take place. Says Google, now that the go-ahead was given, the Internet giant will start planning and engineering the network, updating the public when the next step is set to take place.
While Kansas City has been the lucky epicenter of Google's service, Fiber hasn't been contained there, with the company having gained approval to offer the service in Provo, Utah back on April 24. And lest one become too enthralled with Google lust, a couple of small time ISPs have trumped the service, including Vermont Telephone Company, which is offering residents the same speeds for $35 a month.
[via Google Fiber Blog]