Google Fiber contract given San Antonio approval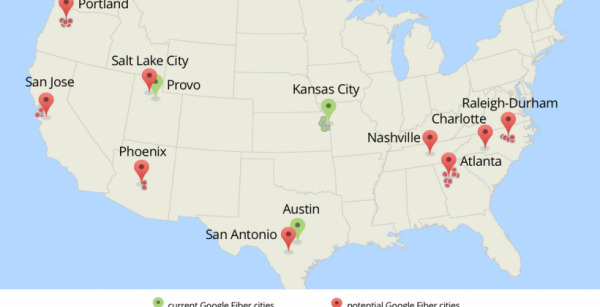 Google Fiber could be coming to residents in San Antonio, Texas, where the City Council just approved a contract with Google and formally requested that Google peg the city as a designation for its high-speed Internet. Though it is not official, city Mayor Julian Castro is confident residents will score the service.
The contract approval is with Google Fiber Texas, LLC, which grants the Internet giant permission to set up 40 so-called fiber huts, which measure in at 12 x 26-feet and hold the technology needed for Google's gigabit Internet service. This will let Google deploy the service in San Antonio, if it so chooses.
Reasonable expectations are being called for, but residents have already expressed excitement at the possibility of Google Fiber, which will provide faster service that trumps currently available broadband. San Antonio is one of 34 cities vying for the Google Internet service.
Said the city's mayor on the decision, "What we've seen in other communities in which Google Fiber has moved in is that it lowers the cost of Internet access for everyday consumers. And that's a great thing in a place like San Antonio, where we do still see a significant digital divide."
SOURCE: My San Antonio