Google+ Events brings Party Mode, real-time photo stream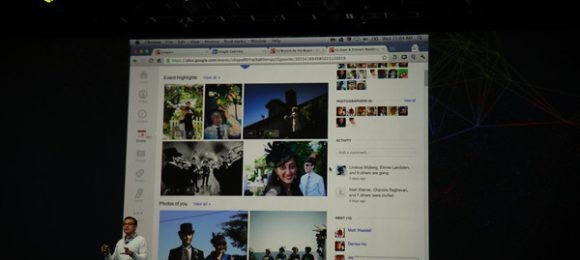 Google has just announced a new Google+ feature called Events that aims to offer a more comprehensive service when it comes to planning events. Rather than just sending out invitations and getting RSVPs, the feature addresses the needs that come before, during, and after an event.
Before:
Google has spent some time to design attractive invitations that are directly integrated with the Google Calendar. The invitations can be easily created using images from a selection of cinemagraphs, which are still images with subtle animations. Recipients of the invitation will see that it unfolds to reveal the details and upon RSVP, the event is automatically added to their calendars. Clicking on the event takes them to the events page, where they can see updates from the host and who else is going.
During:
Now the invitations are nice, but what gets interesting is the capability that comes with Google+ Events during an event. Google has created a Party Mode that can be enabled on the Android devices of your guests. When this mode is activated, the pictures that they take with their device are automatically added to a photo stream for the event, where they are displayed in chronological order. They can be viewed in real-time during via a live slideshow, which creates a "visual pulse" for the event.
After:
Once the event is over, all the photos taken are collected in one central location. Guests will be sent emails to upload their photos to the event's page, where they will be displayed in chronological order and can be filtered and tagged. Hovering over a picture will show which guest took it. An Event Highlights section shows the pictures that got the most comments and engagement and you can also filter to see the photos taken by a specific guest.