Google Earth With 3D Mapping Coming To Android Tablets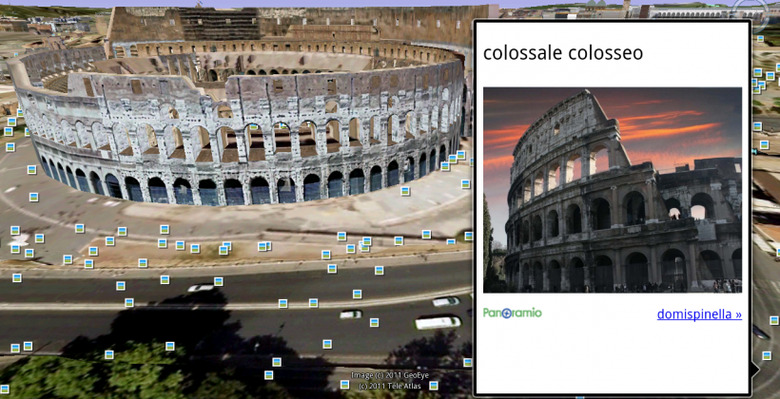 Google announced today that an updated Google Earth is now available that is optimized for Android tablets. The updated Google Earth will take full advantage of the bigger screens found on the various Android 3.0 Honeycomb tablets that have or are about to launch this year.
They tout that the update makes Earth look better than ever. Improvements include a new action bar up at the top of the screen that enables easier access to search, the option to "fly to your location" and layers such as Places, Panoramio photos, Wikipedia, and 3D buildings.
They've also added support for fully textured 3D buildings, so that fly-arounds of 3D modeled landmarks will look much more realistic. The above picture shows a view of the 3D Colosseum in Rome, Italy. What's also happening in that interface is that photos from Panoramio can pop-up in front of the 3D fly-around and you get options to choose which layers you want to browse on that screen.
The updated Google Earth is available for free download at the Android Market. It is compatible with Android 2.1 and above for smartphone devices, and compatible with Android 3.0 Honeycomb and above for tablet devices.'
[via Android Community]