Google Duo, Allo, Photos, Maps get juicy new features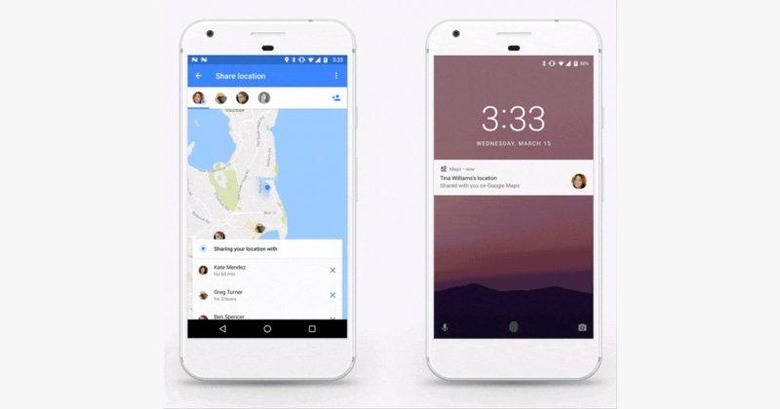 Brazil has a special place in Google's heart. Actually in many tech companies' hearts. The South American country is a fast-growing hub for innovation and technology and, as such, is the perfect target market for Google's mobile apps and services. But rather than make them exclusive to Brazil, Google has generously rolled out updates to its Duo, Allo, Photos, and Maps apps, both Android and iOS, to all so that everyone around the world can enjoy a more "inclusive" mobile Internet experience.
"Where are you" and "how long before you get here" are questions known in any language and country. In their local languages, of course. While it might be easy to answer those if you know where you are, when you're in unfamiliar territory, a map would speak louder than typed words. In the latest update to Google Maps, doing exactly that is a breeze. But unlike text messages, it's harder to fake your location. And instead of just a simple static screenshot, Google Maps will let friends and family see your location change in real time. The same is true for navigation, giving them a hint on your ETA.
Don't worry, it can't be used to spy on you, at least not without your knowledge. You'll have to explicitly share your location or journey and explicitly choose whom to share it with. You can set how long your location will be share too.
Everyone loves taking photos with their smartphones, which makes those mobile devices the home of much of our memories. It becomes even more necessary, then, for users to back up those precious photos on a regular basis. Google Photos already automates that menial but critical task, but only when you're on a Wi-Fi connection. When you're up and about a lot, however, you're out of luck. Well, not anymore. When you're on a slower, not to mention more expensive, mobile data connection, the Photos app will only back up a lower res version of the photo to make the upload fast even on a 2G connection. Google, however, promises that the preview will still look good on a phone. And when you do get a stable Wi-Fi connection, Photos will automatically upload the full version as needed.
Google Duo was designed as a dirt-simple no-nonsense video calling app that takes after Apple's FaceTime. In typical Google fashion, however, it is expanding that to include more than just video chats. Duo now also supports audio-only calls, for those times when the connection speed isn't good enough for video. It probably won't be long before it also supports text-only chats, adding to Google's ever-growing stable of chat apps.
For now, however, Allo still holds a favored place among Google's messaging apps, mostly because it's fresh and new. But people do more than just exchange texts, photos, videos, and stickers in chat apps. More serious-minded users sometimes also send files and watchamacallits over the Internet. Good news for those users, Google Allo now supports those use cases as well. You can now share anything from documents to ZIP files to even APKs. Just be careful when opening those files, however, even if they come from trusted sources.