Google Drive updated with Vault, Team Drives, Quick Access and more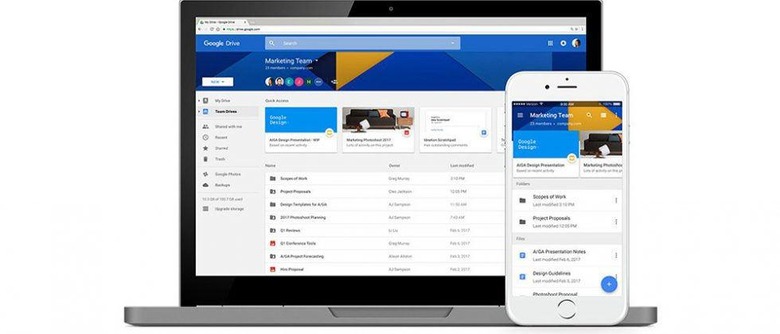 Google has added new tools to its online cloud storage service, Drive. Among these new tools, as Google calls them, is the Google Vault for Drive capabilities, giving admins control over files stored within a Drive account. There's also Team Drives, a way for teams of people to better manage their shared cloud files and their overall team members. Google is also making it easier to find files using machine intelligence-based Quick Access.
The new Google Drive tools are aimed at enterprises, though they could likely find use among other teams of people using Drive as their cloud platform of choice. The Team Drives feature is the biggest deal among the new tools, enabling teams to add new member to their Drive, keep track of files if one of the team members leaves, wield admin control over a Team Drive, and manage sharing permissions for those files.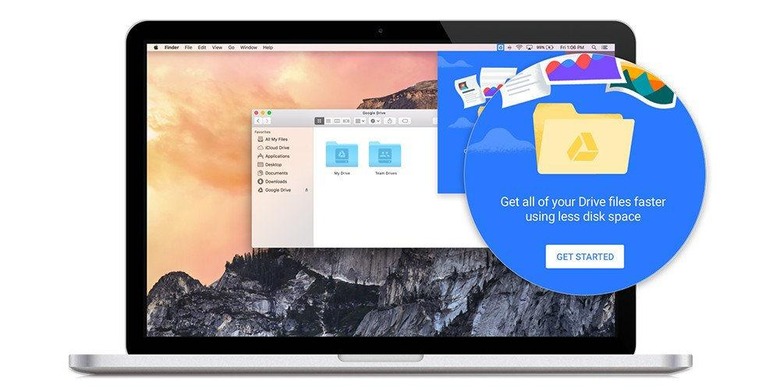 Joining Team Drives is Google Vault for Drive, which is admin-centric and gives people a way to govern over Drive accounts, including any Team Drives. This lends to data management, making it possible to implement and stick to data policies for any given company or organization. The update also brings AppBridge, the acquisition of a migration tool.
One of the more interesting tools is the launch of Quick Access, a way to find content you need for relevant users, times, and situations via machine intelligence. This technology is already used with Gmail's Smart Reply feature and the company's Sheets Explore, and it is now coming to Team Drives within Google Drive.
SOURCE: Google Blog