Google Drive Android app spotted in the wild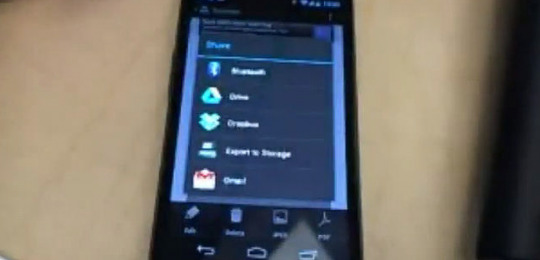 Google's widely talked about but still highly under-wraps cloud storage service looks like it is just about ready for prime time. Pictures of an app called "Drive" have been leaked from what appears to be a developer-friendly Android phone. According to previous rumors, the service may be ready to launch as early as next week, and if there is already a fully functional app, that leads us to want to believe those rumors are true.
Still unclear is exactly what sort of features Google Drive will have. The search giant isn't exactly the first to the game when it comes to cloud storage. Rival services like Dropbox offer users the ability to seamlessly share files with friends on Facebook and easily connect with their documents and media on-the-go with their smartphones and tablets. Google Drive will hopefully bring something equally user-centric and seamless to the table.
For its part, Google hasn't actually even announced Google Drive, but there is no doubt in anyone's mind that it's coming. All signs point to the service offering 5 GB of free storage to all users, which would be more than Dropbox but the same as the free tier of Amazon's Cloud Drive. What we really want to see is something that is so intuitive that saving and opening files from the cloud would be as simple as accessing files on your local hard drive. Can Google be the one that does that?
[via Android Community]