Google donating 15,000 Raspberry Pi computers to UK students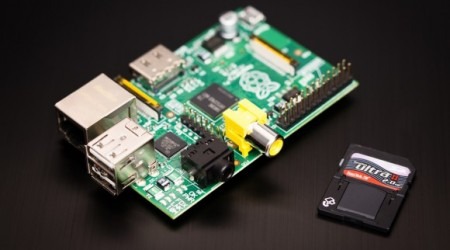 Google and Raspberry Pi announced today that the search giant is granting money to the team behind the Raspberry Pi computer in order to donate 15,000 of them to schoolchildren all over the UK. The mini computers will be used to teach students how to write computer programs. Schmidt and Raspberry Pi co-founder Eben Upton traveled to Cambridge to donate the first batch of computers to a classroom of 12-year-old students.
The Raspberry Pi team will be working with Google, as well as six UK "educational partners", to find the right set of students to donate the 15,000-worth of Raspberry Pi computers. The six educational partners include CoderDojo, Code Club, Computing at Schools, Generating Genius, Teach First, and OCR. Specifically, OCR will be creating 15,000 teaching and learning packs to go along with each Raspberry Pi unit.
The team noted in a blog post that they're "absolutely made up over the news," and that "this is a brilliant way for us to find kids all over the country whose aptitude for computing can now be explored properly." The Raspberry Pi team believes that abundant access to these types of tools (as well as any other types of tools) is crucial to discovering what students are good at.
The Raspberry Pi has been a huge hit ever since it initially released almost a year ago. Essentially, it's a tiny computer — about the size of smartphone — that costs only $35 and can be used for all sorts of electronic projects, as well as be used as a normal, low-profile computer running Linux or any other open-source operating system.