Google Docs for Android update adds real-time mobile collaboration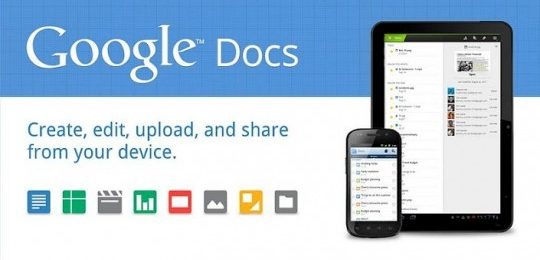 The Google Docs for Android app got a welcoming update today that should make many a road warrior pleased. The app finally now has the ability for real-time editing and collaboration while on the go. This was something not quite easily done before if at all and usually required taking you from the app to a web browser for editing, while completely lacking the collaborative aspect.
With the update, you can now access your Google Docs via your Android phone or tablet and edit them directly from within the app without bringing up the browser. You can simply join a document with a tap and see changes made to it in real-time like what's offered in the Google Docs desktop version.
Other improvements include a slight face lift to the interface that makes working with documents easier while on the go. There's now pinch to zoom, focus on a specific paragraph, and the ablity to quickly glance a whole document at once. Also added are rich text formatting, including quick bullet lists, changing document color, and bolding text. For a good overview of the updated features, you can watch the video below.
[via Android Community]