Google disables translucent bars in Nexus 10 KitKat source code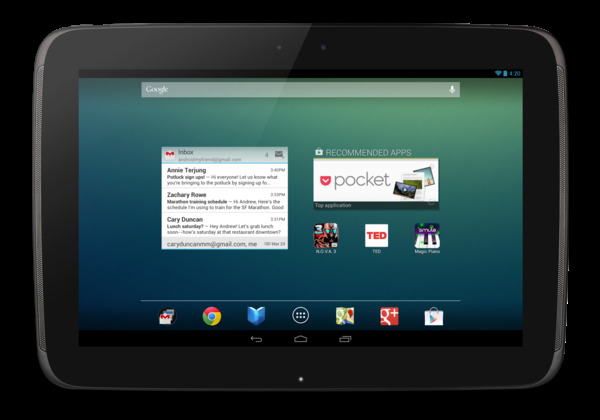 Google's Nexus 10 tablet will not get translucent navigation and notification bars with the Android 4.4.1 KitKat update, which lets the wallpaper go full-screen from top to bottom as it does in the Nexus 5. Developers can activate the bars with a one-step code tweak, but it will not be the default. The lack of translucent decor may also indicate a bit more pervasive and subtle problem with the device.
"Translucent status & navigation bars perform poorly on this device," reads a note in the 4.4.1 source code for the Nexus 10. Below that, the feature is set to "false", turning it off. Developers can set it to "true" to turn it on, but it's not the default. But even that may not solve the underlying problem.
"There's a very good chance I'm off base here, but on my Nexus 10 I've noticed that there are some very occasional graphical glitches (back lights flickering, and horizontal lines) that have to do with things been overlaid on top of each other," noted user Matthileo. "Maybe the transparency was causing similar graphical glitches. That said, if that is the reason they decided to leave it out then Google really screwed up here. They need to fix the underlying problem, not just remove transparency from the status bar."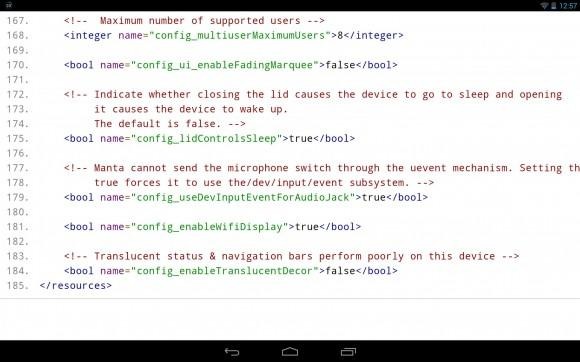 The fact of the translucence disabling was noticed by XDA Developers member JosephRaphael, who posted the code snippet to that forum. One possible explanation for the omission, he mused, is a problem with either the GPU or the 2560x1600 screen resolution. Little is known beyond that conjecture.
SOURCE: XDA Developers