Google Daydream View 2 colors and price leak out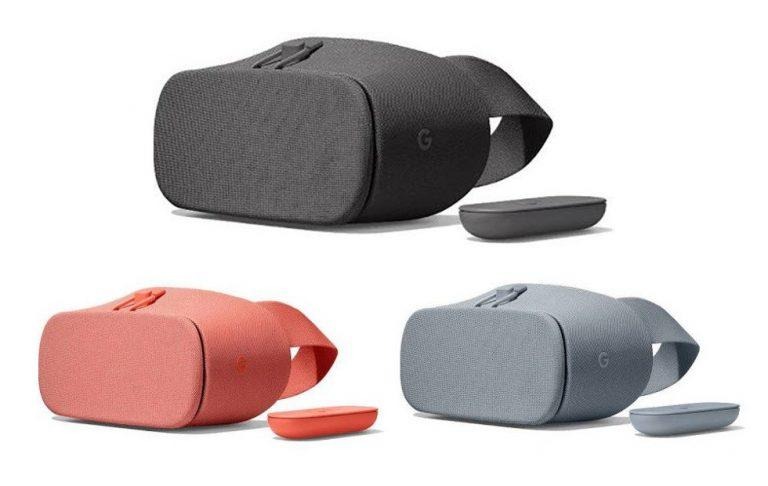 Google has just launched ARCore, its not so subtle answer to Apple's ARKit, but if you thought Google was done with virtual reality, then you don't know Google at all. It is a company with near infinite ideas and near infinite money to throw at those ideas, whether they end up on store shelves or in the trash bin. So, yes, it seems that Google still has its eyes on virtual reality and might even put out a second gen Daydream View headset that looks prettier, sturdier, and, thus, more expensive.
It's really not that had to be a bit skeptical about Google's commitment to things like virtual reality or even augmented reality. It has, after all, been doing it for quite some time now, first with Cardboard for VR and Tango for AR. Now it has Daydream for VR and ARCore for AR, and who's to say when Google will change its mind again, and leave developers feeling abandoned again.
For now, however, it seems that it's still full steam ahead for Daydream, at least as far as headsets go. Revealed by Droid Life, Google will reportedly launch new Daydream View headsets, with matching remote controls, in new colors and new materials. Those colors include Charcoal, Fog, and Coral, which look more subdued than the earlier set.
As far as materials are concerned, the new Daydream Views seem to have a smoother surface that should look and feel less like cloth. Hopefully that also means they will be more resilient to damage and dirt. Those changes, however, will incur additional costs, with the price tag for one headset going up to $99 from the first gen's $79.
As pretty as these headsets may be, the real question is whether Google has anything planned for the Daydream platform itself. There doesn't seem to be any strong push from Google to really bring this smartphone-based VR technology to the forefront and Daydream, or even Gear VR for that matter, remain more like a tech demo and a toy rather than a serious VR platform.
SOURCE: Droid-Life