Google Daydream headset release date and pricing revealed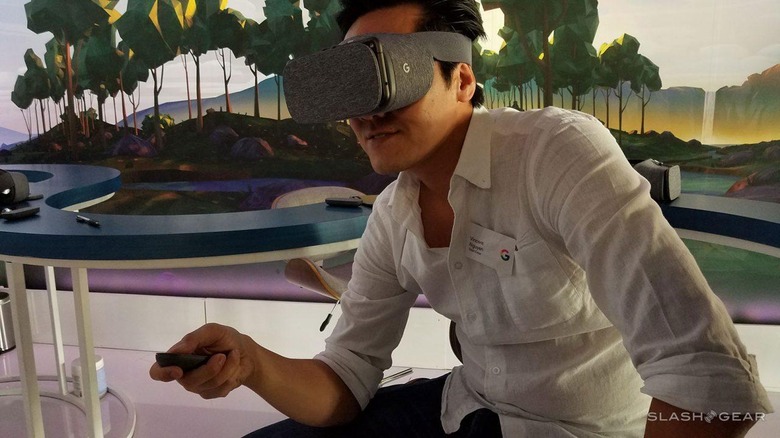 In addition to all of the new hardware Google has announced today, the new Daydream View headset stopped by the keynote to make an appearance. Google is looking to corner the mobile VR market with this new headset, making it work with the Pixel or any Daydream-compatible phone. At first blush, the Daydream View seems similar to Samsung's Gear VR, but there are a few notable differences worth pointing out.
The first is that the Daydream View ships with a controller, which looks like a small remote with a clickable touchpad and can be stored inside the headset itself. The controller comes packed with a variety of sensors that will track the movement of its users, which is impressive for such a small little device.
This will offer a greater degree of control over VR games, with Google showing off footage from a game based on Fantastic Beasts and Where to Find Them. In that game, players will be able to use the controller as if it were their wand, giving some level of life to every Harry Potter fan's dream.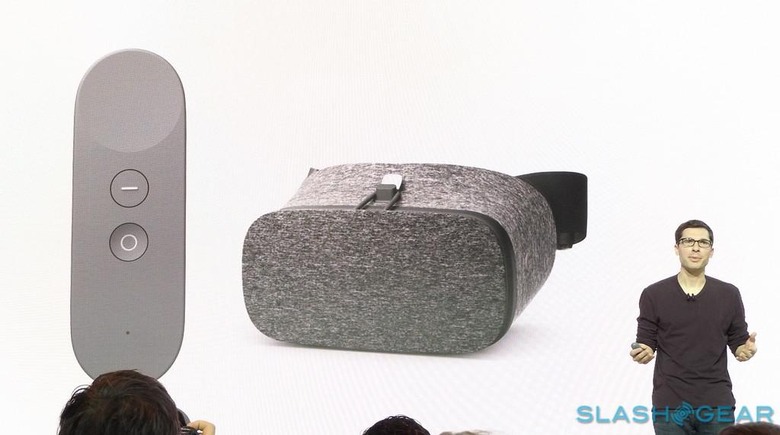 The headset itself comes covered in a microfiber fabric that's meant to keep things comfortable and lightweight as you use it, and Google also said that the headset will fit over glasses. Those who have been able to play around with a Gear VR will notice a difference in how the phone is connected to the headset – while you have to plug your phone into the Gear VR, the Daydream View only requires you to slide your phone in the front.
Once discussion of the Daydream View's hardware was wrapped up, Google talked about the content users will be able to experience in VR. The company has over 50 content partners heading into the launch of the Daydream View, teaming up with companies like Netflix, HBO, and the even the New York Times. It was during this segment that Google unveiled the aforementioned Fantastic Beasts game, along with announcing that many of Google's services – Play Movies, Street View, and YouTube – will be compatible with the headset.
The headset will launch in a bundle with the controller in November for $79. It'll come in three different colors – slate, snow, and red – and users can be put on a wait list for the device by visiting the Daydream View's product page at the Made By Google site.