Google could unveil standalone VR headset at I/O 2017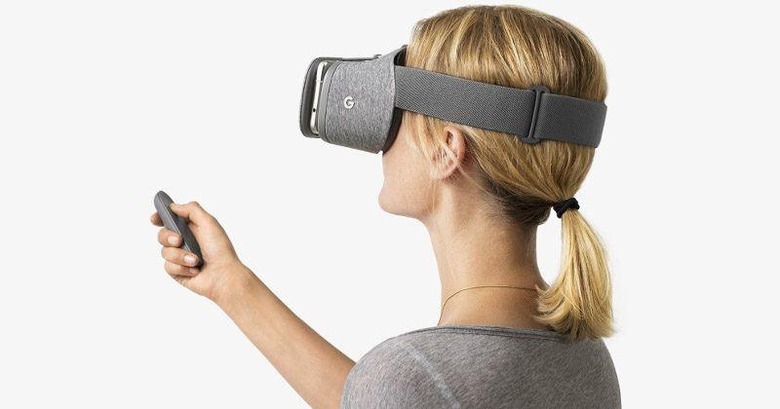 Google is no stranger to having multiple projects related to the exact same technology, though not all of them survives. So when rumor broke out that Google is making yet another VR headset, there wasn't really much of a surprise. This headset, however, could turn the VR market on its head. If the rumors are true, the headset that Google will supposedly unveil at Google I/O this week would be one of the most advanced equipment in hat market. And it won't even need a smartphone.
Google already has a VR platform. In fact, it had two. The first was Cardboard, which made VR into a DIY project. This was followed by the current Daydream VR that shed its hobbyist persona for something a bit more streamlined and commercialized. Both, however, have one thing in common: they need a smartphone to function.
In contrast, the new VR headset, which may still come under the Daydream project, will be able to function by itself, much like the HTC Vive, Oculus Rift, and PlayStation VR. It will, however, differentiate itself with a feature that none of those have yet. This standalone headset will supposedly be able to track the user's position and movement without the use of external trackers set up around the room.
Google calls this "inside-out" tracking and its origins could perhaps be traced back to Project Tango, which is now also part of the broader Daydream team. Tango utilizes a variety of sensors, including cameras, IR, and gyros to indicate the device's position in 3D and real-world space That information, however, has mostly been used in the service of augmented reality rather than VR.
As interesting as this new headset might sound, the hardware is always only part of the story. A VR platform will live and die by the content available for it. In that regard, Google has been laying the groundwork for bigger and more sophisticated VR experiences, with the acquisitions of Tiltbrush and, more recently, Job Simulator game creators Owlchemy Labs.
Then again, like any Google project, like Google Glass, Project Ara, Project Titan, and more, this new VR headset could indeed be revealed, only to be scrapped years from now. Join us as we cover Google I/O this week to divine what Google might have in mind in the VR space.
VIA: Variety