Google Chromecast hands-on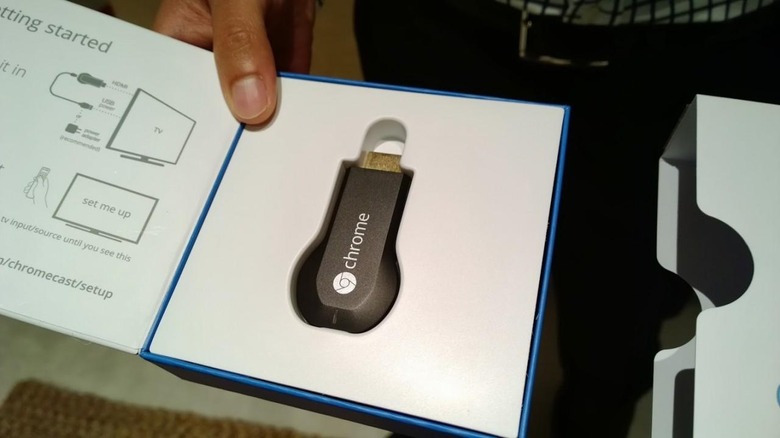 It almost seems too good to be true, but Google's new Chromecast HDMI dongle is a reality. The small device lets users beam content from their mobile devices or computers to their HDTVs, but instead of the content going through the device first, it goes straight to the television. The best part is, the dongle only costs $35.
We've gotten the chance to have a peek at the HDMI dongle here in San Francisco where Google just announced a handful of new products, including a refreshed Nexus 7, Android 4.3, and the Chromecast. The dongle itself is fairly simple, with a textured plastic feel with an HDMI port on one end and a microUSB port at the other for power.
The microUSB provides power to the stick, and it'll come with a cable and power adapter in the box. From there, you can either plug it into the USB port on your television, or plug it into a nearby outlet using the included power adapter. While USB ports on TVs don't provide a way to transfer data, they do provide power, and that's what is required in this case.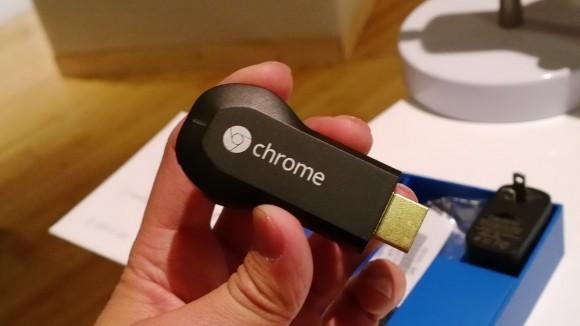 The dongle does rely on a WiFi connection, though, so you'll need a home WiFi network in order for Chromecast to work, but the dongle creates its own WiFi hotspot that your mobile device or computer can connect to. Chromecast is compatible with Android, iOS, Windows, and OS X devices.
The Chromecase device works with a few services already, including Netflix, YouTube, Pandora, and obviously Google Play TV and Movies, and since the content is delivered straight to the dongle, this allows you to keep browsing on your device while a video continues playing on the TV.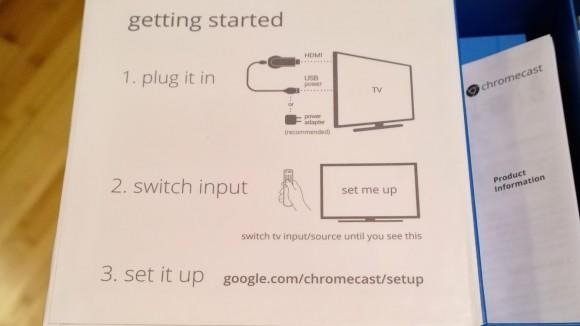 Furthermore, you can use the Chromecast along with your TV as a second display for your laptop or desktop, letting you beam a Chrome tab to your TV, while you continue to surf the internet on your computer. For just $35, it's quite the device, and almost something that the company could just give away at some point or include for free when you purchase a Nexus 7. For now, you'll have to fork over $35, but that's nothing compared to other media streaming devices on the market.